In the last match of the sixth round in the Serie A, Empoli will confront AC Milan (27 September). The Rossoneri are making a hard push to finish in top four this season. They had the bad luck to be equalized in the stoppage time by Emiliano Rigoni with his late goal in the 91-minute last round. The match against Empoli would be a chance to make it up to their fans with a victory.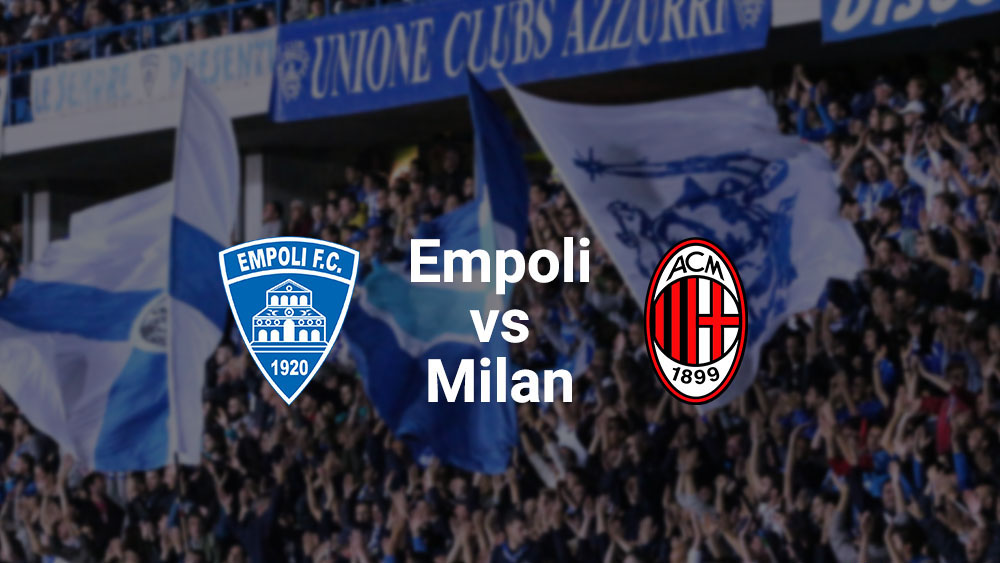 Key Players Missing
Milan's players Andrea Conti and Riccardo Montolivo are injured and will not play. Ivan Strinic who has played great World Cup matches is also missing due to heart problems.
Empoli's list of absentees is a little longer, with the likes of Lorenzo Polvani, Luca Antonelli, Manuel Pasqual and probably the biggest miss of the centre-forward Alejandro Rodriguez, who suffers from a cruciate ligament rupture.

Empoli vs. AC Milan Head to Head
Empoli has not beaten Milan on home ground in Serie A matches since 2004. Their two wins are away from home, the last one (2-1) at the end of the previous season. The Rossoneri have defeated their opponents 3 times in 6 games at Empoli's stadium, but only once in the last 3 matches. The last 4 games finished over 2.5 goals.
Empoli team form
21.09.2018 Sassuolo 3-1 Empoli (ISA)
16.09.2018 Empoli 0-1 Lazio (ISA)
02.09.2018 Chievo 0-0 Empoli (ISA)
26.08.2018 Genoa 2-1 Empoli (ISA)
19.08.2018 Empoli 2-0 Cagliari (ISA)
Milan team form
23.09.2018 AC Milan 2-2 Atalanta (ISA)
20.09.2018 Dudelange 0-1 AC Milan (UEL)
16.09.2018 Cagliari 1-1 AC Milan (ISA)
31.08.2018 AC Milan 2-1 AS Roma (ISA)
25.08.2018 Napoli 3-2 AC Milan (ISA)
The home side desperately need to earn points or they will drop under the relegation line, as they are equal with Bologna, both having 4 points. On the other hand, Milan have been performing very impressively since the beginning of the season and it seems like Rino Gattuso's squad is going to restore the club to its former glory.
Even more so considering the matches against favorites Roma and Napoli demonstrate the progress in the team's play.
Empoli vs. AC Milan Betting Tips
As we have already noticed the last 4 games finish over 2.5 (1.72 at bet365) goals and we think it is worthy to try out this bet. According to us, it would be a tough game and Milan is going to win with a goal difference (3.7 at bet365).
Empoli vs. AC Milan Prediction
handicap(AC MIlan -1)
Empoli – AC MIlan X
(Visited 284 times, 1 visits today)