AS Saint-Étienne face AC Monaco on Friday night (28 September) at Stade Geoffroy-Guichard in the first match of round eight in the French Ligue 1. Both teams did not start the season very optimistically and are still seeking for their best form. The hosts will try keeping their home ground a fortress this season – two wins and a draw so far. Monaco's players will be more careful with their next match where they will be visiting Borussia Dortmund for a Champions League clash, fighting for their group stage survival after having lost the first game.
Key Players Missing
No injured and suspended players for the hosts. Monaco's Rony Lopes is out of the game due to a hamstring injury. Willem Geubbels, Stevan Jovetic and Ronaël Pierre Gabriel are doubtful. The good news for Leonardo Jardim is that Sidibé, Aholou and Pellegri are back.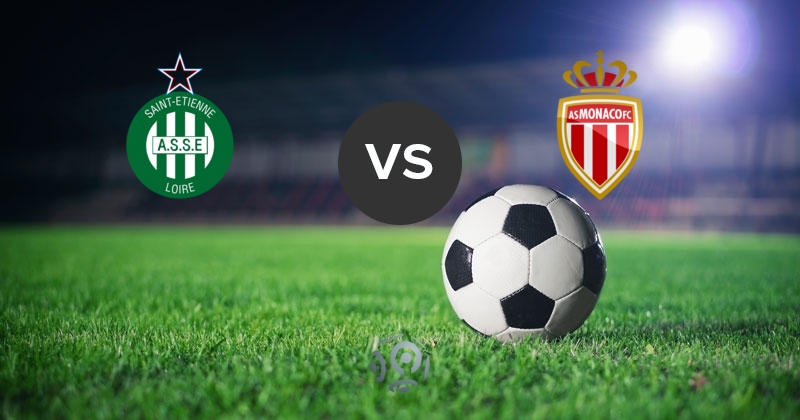 AS Saint-Étienne vs. AC Monaco Head to Head
12/05/18 AC Monaco 1 : 0 AS Saint-Étienne
15/12/17 AS Saint-Étienne 0 : 4 AC Monaco
17/05/17 AC Monaco 2 : 0 AS Saint-Étienne
29/10/16 AS Saint-Étienne 1 : 1 AC Monaco
14/02/16 AS Saint-Étienne 1 : 1 AC Monaco
13/12/15 AC Monaco 1 : 0 AS Saint-Étienne
03/04/15 AC Monaco 1 : 1 AS Saint-Étienne
09/11/14 AS Saint-Étienne 1 : 1 AC Monaco
01/03/14 AS Saint-Étienne 2 : 0 AC Monaco
Saint-Étienne have not beaten the visitors on home ground since 2014, when they registered their last win (2-0) and have been conceding goals in all matches ever since. They will try to break this cycle of bad luck but recent history is not on their side. The Monegasque have won their last 3 games and will want to continue the series. As many as 4 of the last 8 matches have finished in a draw with the same result (1:1).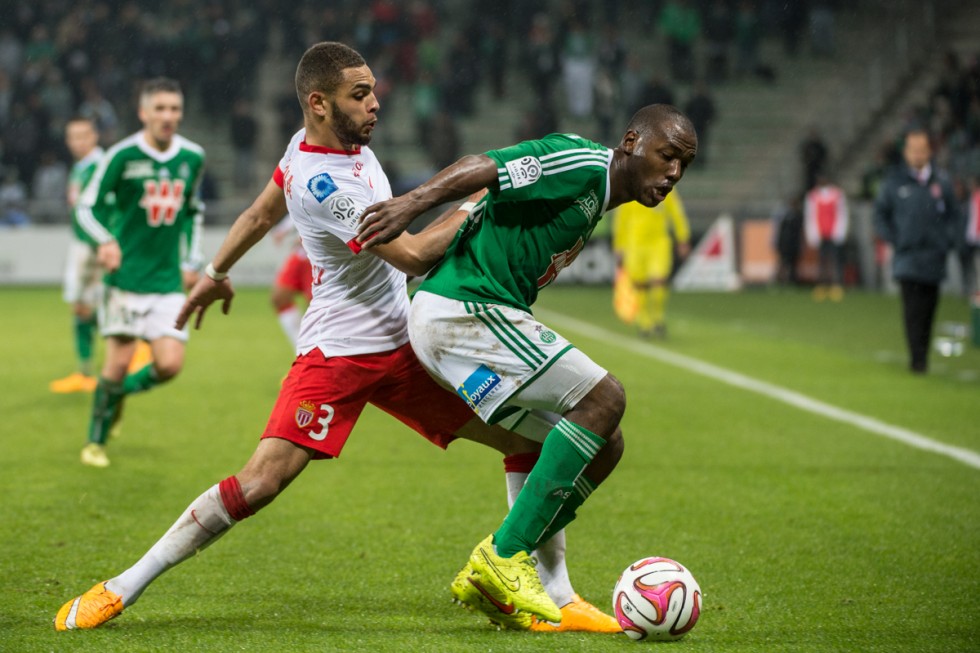 Saint-Étienne Form
22/09/18 Saint-Étienne 2:1 Caen
14/09/2018 Paris Saint Germain 4:0 Saint-Étienne
02/09/2018 Saint-Étienne 0:0 Amiens
25/08/2018 Montpellier 0:0 Saint-Étienne
19/08/2018 Strasbourg 1:1 Saint-Étienne
Monaco Form
21/09/2018 Monaco 1:1 Nimes
18/09/2018 Monaco 1:2 Atletico Madrid (UCL)
15/09/2018 Toulouse 1:1 Monaco
02/09/2018 Monaco 2:3 Marseille
26/08/2018 Bordeaux 2:1 Monaco
AS Saint-Étienne vs. AC Monaco Betting tips
Both teams scored in 3 out of 6 Saint-Étienne games played this season.
3 out of Saint-Étienne's 6 games this season with over 2.5 goals.
Saint-Étienne average 15.00 corners as hosts and 9.67 corners as guest.
This season's corners in Ligue 1 average 9.21 – 5.4 for hosts and 3.81 for guests.
Both teams have scored in 5 out of six Monaco games this season, which is 83% of their games.
3 out of Monaco's 6 games this season have finished with over 2.5 goals.
Monaco average 9.33 corners as host and 10.33 corners as guest.
AS Saint-Étienne vs. AC Monaco Prediction
Our bet goes on correct result 1-1 and is based on the recent matches between the two sides.
Saint-Etienne – Monaco 1-1
Saint-Etienne – Monaco Over 10.5 corners
(Visited 244 times, 1 visits today)