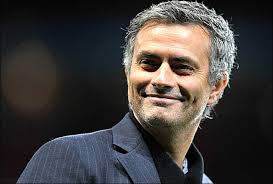 Manchester United boss Jose Mourinho must sign a proven quality goalscorer in the summer transfer window and the reports suggest that he is interested in signing two strikers.
According to an exclusive report covered by the Sun, the former Chelsea boss wants to hire the services of Belgian international Romelu Lukaku even if United are able to secure the signature of Alvaro Morata from Real Madrid.
Not to forget, the former Anderlecht center forward was sold to the Toffees by Mourinho when he was in charge of the Blues but now the Portuguese boss wants him at Old Trafford.
As per the provided Sun link, the £100m (€114m) rated striker is still somewhat angry about the fact that he was sold but he is willing to talk to the Man Utd boss.
Also Read: 4-2-3-1: Manchester United's Probable XI with Matic and Morata
The British source have stated that Romelu has always wanted to play in the Champions League and since United will be taking part in the competition next season, he is ready to listen to Mou's plans.
The 24-year-old star was brilliant in the last campaign for the Merseysiders. In 37 league appearances, he netted 25 goals and provided 6 assists.
On the other hand, Morata managed to score 15 goals and provide 5 assists in 26 La Liga outings for Real Madrid last season. Point to be noted is that he only started 14 times in the league.
In your opinion, do Manchester United really need two out and out center forwards?
(Visited 91 times, 1 visits today)