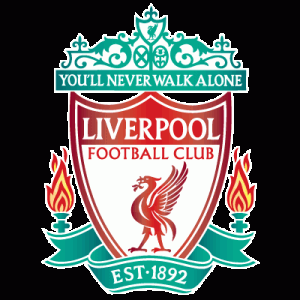 Liverpool must sign top quality players to challenge the best of teams in the continent next season and the latest reports are interesting.
Yesterday, we covered a report (via L'Equipe) claiming that Klopp made contact with Mbappe's camp last month.
Daily Mail came up with a similar report last night and suggested that the Reds have joined the race to sign Kylian and Klopp has held talks with his representatives.
The teenage center forward directly contributed in 40 goals (44 games) and helped Monaco win the Ligue 1 title last season. He scored 6 goals in the Champions League, all in the knock-out stages of the competition (3 vs Man City, 2 vs Dortmund and 1 vs Juventus).
Liverpool paid record fee to sign Andy Carroll from NUFC back in 2011 and they will surely have to break the transfer record to sign Mbappe, who is also wanted by Arsenal, Man United, Real Madrid and other top clubs (Mail).
What's confusing is that few days back, Daily Mail claimed that the Anfield club are not ready to pay over 35 million pounds to sign Mohamed Salah from Roma and now, somehow they have joined the race for a star, who would at least cost 100 million pounds (€113million).
Also Read: Jurgen Klopp Eyeing $63million Stars for Reds to Solve Conundrum
Footballs fans on twitter are not convinced that Liverpool can sign him and a few reactions are provided below.
If Liverpool sign Kylian Mbappe I will dedicate my account to Alex Ferguson for a month.

— Ü (@ThoseScouseLads) June 11, 2017
There is no way Liverpool sign Kylian Mbappe for £100 million when they're haggling over £5-12m for Salah.

— Mike (@MikeMongie) June 11, 2017
When you see Liverpool are in the race to sign Mbappe but remember FSG are the owners. #LFC pic.twitter.com/fiwjktnlvG

— Jake ? (@EmreScreamer) June 10, 2017
Liverpool and Arsenal are using Mbappe to try convincing their fans and the world into thinking they can mix it with the big boys

— ? (@MrScripto) June 11, 2017
Liverpool joining the race for Mbappe. pic.twitter.com/SH07CKjkFS

— David (@lfcmaestro23) June 12, 2017
Monaco want £100m for Mbappe Liverpool have offered £15m

— MAN LIKE BOBBY (@TLP6666) June 11, 2017
(Visited 89 times, 1 visits today)