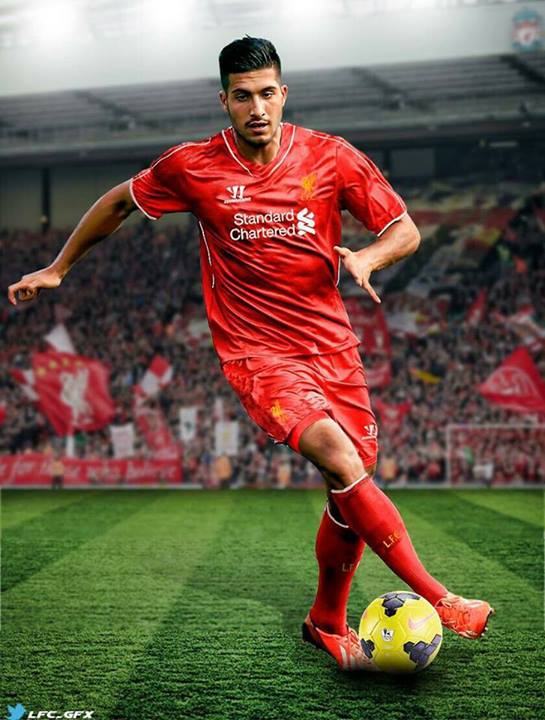 Liverpool's title hopes were dented against Sunderland after a 2-2 draw at the Stadium of Light. The Reds are now 5 points behind Chelsea who have the chance to stretch the difference to 8 points when they face Tottenham tomorrow night.
The Merseysiders badly missed skipper Jordan Henderson who has been in top form and mainly played in the defensive midfield role.
In his absence, German international Emre Can played as the holding midfielder and the former Bayern Munich midfielder put in a terrible performance.
Can was criticized a lot by the supporters on social media but he was not alone. Liverpool's current longest serving player Lucas was slated as well.
The Brazilian international was probably important 5-6 years ago. In recent years, he has been notorious for gifting opposition teams needless free kicks in dangerous positions.
Yesterday, with 12 minutes remaining, Lucas was brought on in place of Sturridge to provide defensive cover but he failed big time.
Moreover, whether or not he touched Defoe, he was still responsible for the foul that gave Sunderland a late free kick just outside the box.
Liverpool fans want him out of the club as soon as possible. Here are few reactions on twitter.
Lucas 'Legend' Leiva delivers another horrendous performance full of awful tackles & positioning. Hopefully his very last.

— NOT Ian Ayre (@Mr_Ayre) January 2, 2017
You simply do not win league titles with Lucas Leiva as a member of your squad. You DO NOT. #SUNLIV

— Scouse Sakho (@StrictlyScouser) January 2, 2017
Any points dropped here surely seal Lucas Leiva's fate. Worst long term player we've ever had at the club?

— ~ (@TheVolanteRole) January 2, 2017
What is @LucasLeiva87 good for apart from coming on and giving away free kicks? Please just sell.

— Max B In My Top 5 (@CalmYeWest) January 2, 2017
Lucas Leiva may be a loyal servant to the club, but he has brought so so so little. Too many mistakes and no goals. 6 goals in 328 apps ?!?

— Moreno (@30091991) January 2, 2017
@LFC Lucas on the pitch for less than 2 minutes concedes free kick. Get him to Italy fast.

— David the Duck (@bigstig12) January 2, 2017
@LFC Please sell Lucas so Klopp cannot pick him. We want to win the league. Not interested in charitable work on a football pitch.

— Uday (@udaysunrise) January 2, 2017
(Visited 61 times, 1 visits today)