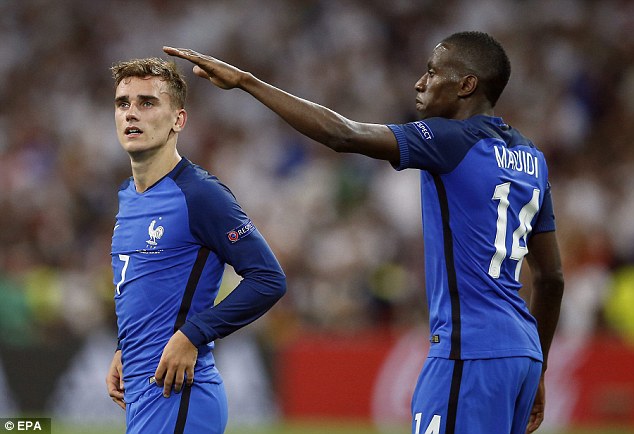 Manchester United are targeting three Atletico Madrid playmakers Antoine Griezmann, Saul Niguez and Yannick Carrasco.
Reports in the media (via the Times) have suggested that Mourinho is plotting a mammoth double deal to sign Niguez and Griezmann next summer.
Moreover, there are also reports claiming that Mourinho wants to sign Carrasco who has a release clause of 85 million pounds in his contract (Via OK Diario).
The Red Devils must not wait for next summer and have to splash the cash to sign the Belgian international this month. Here is why Carrasco should be the priority.
The former Monaco star is having his best season for Atletico. So far, he has scored more goals (10) than Griezmann (9) and Niguez this season (3).
On the other hand, the 23-year-old playmaker would be a better fit for Mourinho's system than the other two. Niguez mainly starts in the central midfield or on the right hand side of the attack. United already have an overcrowded midfield and Mkhitaryan has the right wing covered.

Griezmann mainly plays behind the center forward. At the moment, Paul Pogba is playing behind Ibrahimovic.
The Les Bleus midfielder works well with Antoine for France when he plays in the central midfield. However, at Old Trafford, the former Juventus star has found form in the No. 10 position where he is playing in a free role.
Carrasco's preferred position is the left wing and he is easily better than the likes Martial and Rashford who normally play in that position for Man United. Imagine a starting XI with Yannick, Pogba and Mkhitaryan lining up behind Ibrahimovic.
In your opinion, should Mourinho sign Carrasco or Griezmann or Niguez?
(Visited 111 times, 1 visits today)