Arsenal have an overcrowded central midfield with players like Elneny, Coquelin, Xhaka, Ramsey and even Cazorla (injured) around.
Still, Arsene Wenger is looking to sign another midfielder particularly to replace Santi and Bosnian star Miralem Pjanic is in the limelight.
If reports in the media are anything to go by (The Sun) then Wenger has moved in and called the 26-year-old Juventus star himself asking about a move to the Emirates. Pjanic's response has been positive and he is looking to secure an agreement to join the North Londoners.
The former Roma star is a complete midfielder who can play anywhere in the center of the park. He is mainly a creative central/attacking midfielder and has effectively played as a strong DM as well.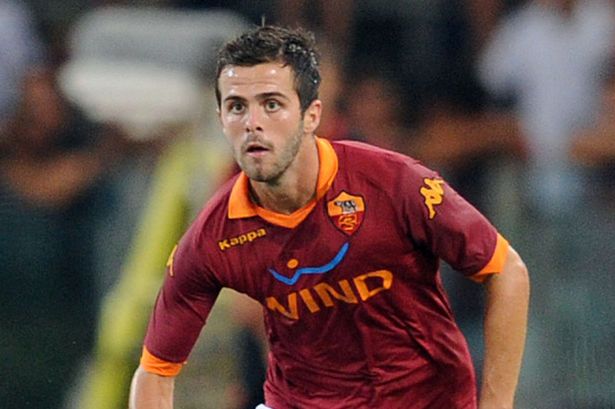 Pjanic left Rome to join Italian champions Juventus in the summer transfer window and he has been performing brilliantly as well.
In 20 appearances, Miralem has directly contributed in 14 goals (6 goals and 8 assists). Moreover, as expected, the Old Lady are currently the Serie A league leaders.
Therefore, it is surprising that he wants to move to Arsenal. As per the provided Sun link, it is highly unlikely that Pjanic will leave this month but the Gunners are set to make an offer of 28million pounds ($34million) to agree his signing.
Pjanic is one of the best midfielders in the world who will largely improve Arsenal but Juve lured him to replace Paul Pogba and selling him after just half a season does not make any sense.
We shall see how the transfer saga unfolds.
(Visited 90 times, 1 visits today)