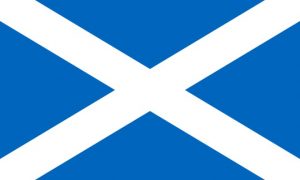 Betting on the outcome of sports events has been one of the most popular forms of recreation for centuries. Such activities enjoy ever-growing popularity throughout the world. Yet, placing bets on sports is more widespread in specific countries and Scotland is one of them. It's important to mention Scotland is part of the United Kingdom and as such, all gambling activities which take place on its territory are regulated by the UK Gambling Commission. This means that Scottish gambling enthusiasts can take advantage of the UKGC's rigorous control and enjoy the best of what the sports betting world has to offer in terms of sportsbooks and what they provide to their users.
Sports have always played a central role in Scots' culture, which is why the country's history when it comes to this practice is quite rich. Scotland is, after all, where a number of sports originate from. Furthermore, the country is home to the second oldest football league in the entire world.
Find the best Scotland bookmakers here
Historical Overview
In fact, variations of this popular game have been played in Scotland for centuries and you probably would be surprised to find the earliest references to football in Scotland can be traced back to the first half of the 15th century. Furthermore, the first-ever game of football was played in 1872 between Scotland and England.
Yet football is not the only game associated with the country. Did you know golf also originated in Scotland in the 15th century? In fact, the country is frequently referred to as the "Home of Golf". The first professional golf championship was in fact held in the Scottish town of Ayrshire in 1860.
With such history, it's not surprising sports betting is so popular and widely spread in Scotland. Although people had been wagering on the outcome of sports games for centuries, the first legal betting shops in the country opened doors in the second half of the 20th century.
Throughout most of the 19th century, betting was considered illegal, yet it remained a rather common practice throughout the United Kingdom, Scotland included. Charles Dickens himself spoke against betting in 1852 and did not hesitate to put stress on its corruptive influence on British youth. In 1853, the Act for the Suppression of Betting Houses" was enforced. It rendered sports betting, along with all forms of gambling, illegal. Soon after, all betting shops went out of business. This step, however, did little to prevent Scots from enjoying wagering on sports. The ban caused many illegal betting establishments to emerge on the scene. Illegal betting enjoyed impressive popularity for the next 108 years.
Mass unemployment reigned throughout Scotland in the 1930s. Despite that, a great number of Scots opted for placing their sports bets with illegal street bookmakers. The Howffs, an old burial place located in the city of Dundee, was among the sites where over 400 punters used to gather regularly to bet illegally. Naturally, such activities lead to many convictions of illegal gambling. In the 1930s over 2,700 punters were convicted in the city of Glasgow alone. As was the case with the Prohibition of alcohol consumption in the USA, British authorities soon came to the realization it was futile to try and prohibit the population from wagering on sports. Soon after, they opted for regulating sports betting instead.
Things took turn for the better in 1961, when betting shops throughout Britain were legalized once again. The "1960 Act" imposed certain standards legitimate betting shops had to comply with. For instance, owners were not allowed to serve refreshments inside. Television sets and comfortable seating in the shops were also out of the question as strange as it may sound today.
At present, there are over 1,000 betting shops in Scotland alone and this number continues to increase at a very rapid rate. Interestingly, the number of betting shops per head of population in Scotland is mind-boggling – in Glasgow, for example, there are 40 shops per every 100,000 citizens. The city is followed by North and South Lanarkshire, Aberdeen, South Ayrshire, and Falkirk.
With the advent of technologies at the end of the 20th century, most established bookmakers went online, providing punters with the opportunity to bet without having to leave their homes. That's not the only advantage online betting has to offer. Typically, the odds offered by web-based bookmakers are much more competitive than those you will find at brick-and-mortar betting shops. Additionally, a greater number of markets are available and you can place any type of bet you wish. Features like Live Score, In-Play Betting and Live Stream further add to the merits of online betting.
Some of the most popular brand names among Scottish punters are BetVictor, Ladbrokes, BetFred, William Hill, Scotbet, Paddy Power, and Bet365, among many others. All of those are licensed and regulated by the UK Gambling Commission. Read on for more information on the Commission's regulations and the laws imposed on sports betting in Scotland.
Regulatory Body
Since Scotland is part of the United Kingdom, its gambling market as well as its sports betting industry in particular are regulated by the United Kingdom Gambling Commission.
The UKGC was established in 2005 along with the adoption of Britain's Gambling Act, and this regulatory body is one of the most reputable and trusted gaming boards around. Given its track record, it is not difficult to see why. It is strict with imposing its policies onto bookmakers, which means that no sportsbook goes without being thoroughly checked and monitored while it operates within England, Scotland or Wales.
Websites that have committed transgressions are swiftly dealt with. The UK Gambling Commission is authorized to penalize bookmakers that break the license agreements and fail to pay their annual fee, and it can also subsequently revoke gambling licenses when the commission has deemed it necessary. All of this leads to an overall safer environment for bettors, since bookies can be certain that unlawful practices and unfair treatment of customers can lead to heavy consequences.
The United Kingdom Gambling Commission is also the regulative body responsible for the 2020 ban of credit cards when it comes to their usage for gambling activities. This decision was reached due to the fact that an estimated 22% of British punters who utilized credit cards suffered from problem gambling.
Relevant Legislative Framework
Gambling has been a common source of concern among many countries' authorities. In this respect, Scotland is not an exception. In the 19th century, betting on horse races was extremely popular in Scotland – a fact which can be attributed to less strict laws north of the border. With the arrival of the so-called "football pools" betting on sports events became even more popular among the country's working class.
This called for stricter regulations on gambling activities throughout the United Kingdom. In 1853 after the enforcement of the Betting Act and the Suppression of Betting Houses Act, the use of premises for gambling purposes was declared illegal. The same applied to publicly advertising sports betting and other forms of gambling. Those who were caught red-handed were imprisoned.
Enthusiastic punters throughout the country rejoiced when the 1961 Betting and Gaming Act came into force. Betting on sports and accepting wagers were no longer considered illegal activities. However, bookmakers were required to obtain a license for operation first. Regulations were exceptionally stringent. Loitering in front (and inside) licensed betting shops was viewed with suspicion and was not encouraged by authorities. Punters were expected to simply enter the shop, place their bets as quickly as possible, and then discreetly leave the premises. The windows of betting shops had to be obscured until 1995.
The Gambling Act
In 2005, the UK Gambling Act was enforced. It applies to Scotland, England and Wales. All gambling activities in Scotland, sports betting included, are regulated by the UK Gambling Commission. Its primary purpose is to distribute licenses to bookmakers and gambling providers as well as to observe whether the laws are adhered to. Naturally, all registered landbased and web-based bookmakers are required to pay taxes on their revenues.
Licensing Standards Officers
However, the Gambling Commission appoints authorized persons in Scotland, known as Licensing Standards Officers (LSOs). Their primal duty is to supervise whether or not the laws enforced by the Commission are complied with. In addition, Scottish LSOs are expected to provide information on betting operators and report on all breaches of license conditions.
The Duties of the UKGC
The Gambling Commission has several responsibilities. Apart from issuing bookmakers' licenses, it aims to ensure betting is conducted in a fair and transparent manner. Those, who do not comply with such conditions typically have their licenses revoked. It's important to note the Commission has the right to issue licenses only to those bookmakers whose gambling equipment is located within the United Kingdom's territory.
In addition, the Gambling Commission has the right to propose amendments to betting operators' license conditions. Specially appointed representatives visit licensees to check whether all imposed requirements are complied with. Those who breach the rules are warned and fined at first and if they still violate the license conditions, their licenses are revoked as a final measure.
Yet another responsibility of the UK Gambling Commission is helping punters and promoting responsible gambling. The Commission monitors the population's participation in gambling. On the basis of statistical analysis, its representatives are able to form an adequate picture of punters' average age. The Commission has also compiled a list of organizations which might help punters with a gambling problem.
Restrictions
Although sports betting and gambling in general are completely legal on the territories of Scotland, England and Wales, some restrictions are imposed by the UK Gambling Commission. For instance, web-based bookmakers are required to obtain a license for operation even if they're not located within the territory of Great Britain. License is required if an overseas bookmaker wishes to offer its services to citizens of the United Kingdom. As was previously mentioned, such licenses are issued by the Gambling Commission.
Punters, on the other hand, are expected to place their bets at legitimate and licensed betting operators. This doesn't necessarily mean they will be severely persecuted if they choose to bet at unauthorized operators. Nevertheless, punters are strongly advised to abstain from such actions as the latter are way too risky and there's a good chance you may become subject of fraud. Scottish punters, who have doubts on whether or not the operator they bet at is legitimate are advised to visit the Gambling Commission's official website. There, they will be able to find a list of all bookmakers which have obtained their licenses from the Commission.
It goes without saying only persons of legal age are allowed to place bets on sports. The legal age for gambling in the United Kingdom, and respectively in Scotland, is 18 years old. Naturally, before you place a bet at an online bookmaker, you're required to register. In the process of registration, punters are asked to enter their personal details such as their birth date, address, mobile phone number, and banking details – their card's number, for instance. This makes it impossible for underaged persons to register and place bets.
In Scotland, no taxes are imposed on the winnings you've accrued while betting. This can be explained by the fact that sports betting is viewed as a recreational activity and is not considered a professional occupation. This is not the case with bookmakers, though. Their gross profits are taxed at a rate of 15%.
Popular Odds Formats
Odds formats are probably the most important thing a bettor should learn to use before they embark on their sports betting journey. They are basically what tells you just how much money you could end up with if a stake nets a win. It is thus a great idea to get used to these formats if you wish to know whether a bet is worth placing or not.
Fractional Odds
Fractional odds, also called UK odds, showcase how much you can win per £1. They are relatively easy to get the hang of, which is why they are quite popular among bettors who reside in Scotland, England, and Wales.
The odds are represented by fractions. The amount you can win is at the top, while the amount you need to bet, at the bottom. Whether you are looking at a favorite or an underdog depends on the amount you bet, also called the denominator. If it is larger than the numerator (the amount you could win), then the player or team in question is the favorite.
Here is how an example listing at a bookmaker looks like:
Nuno Borges: 1/4
Ergi Kirkin: 11/4
It is quite easy to see that Ergi is the underdog. To calculate how much profit you could net if you bet £100 on Ergi, you need to multiply that amount by the fraction:
£100 x (11/4) = £275 profit
To calculate the total payout, simply add your stake back:
£275 + £100 = £375 profit + stake
Decimal Odds
Decimal odds are yet another popular odds format and it is mainly used by punters in mainland Europe. It does have its fair share of supporters in Scotland, and many websites default to this format, so it is a good idea to learn how it works.
Luckily, that is not hard to do at all. Calculating the profit + payout of an example £100 bet is done by multiplying your bet by the odds. We can use the previously mentioned listing as an example, and we are once again going to place our bet on Ergi:
Nuno Borges: 1.25
Ergi Kirkin: 3.75
£100 x 3.75 = £375 ( £100 stake + £275 profit)
American Odds
As its namesake implies, this odds format originates from the United States and is quite favored among US bettors. It is one of the three most popular odds formats, which is why most western bookies are almost always guaranteed to have it as an option.
American odds are also a breeze to use. They represent the relationship between a £100 bet and the underdog or favorite. The minus before the odds of the favorite dictates how much you need to wager to win £100, while the plus before the odds of the underdog shows how much you can win if you bet £100.
As before, we will take a look at the listing of a Tennis match:
Nuno Borges: -400
Ergi Kirkin: +275
It is clear that if you wager £100 on Ergi you can net a £275 profit, while you need to bet £400 on Nuno to win £100.
Popular Sports to Bet On
Scotland is well-known as the birthplace of a number of sports. With such impressive sporting heritage and traditions, it is no wonder that sports betting enjoys such great popularity in this country.
Tennis and golf are especially popular, and cycling, rugby, and curling are also sports Scots are particularly fond of. Of course, these too are listed on bookmakers' websites and you can choose between many different markets. Many Scottish punters enjoy betting on soccer which is not surprising as this is probably the most popular sport in the entire world. Online bets can be placed on all prestigious championships – UEFA, FIFA and the Premier League are decently covered by all betting providers. More importantly, bets can be placed on events from the Scottish League 2 and the Scottish FA championship.
Golf
In our Historical Overview, we mentioned Scotland is the place where golf emerged for the first time. Of course, golf remains one of the most popular sports Scots bet on to this day. The great news for Scottish punters is that many UK-based online bookmakers offer an impressive number of golf markets at very appealing odds. All prestigious golf championships receive extensive coverage, and this includes events such as the PGA Tour Champions, the Ryder Cup, The Open Championship, the Hero World Challenge, the Korn Ferry Tour, and more. You are also likely to run into markets like tournament winner, 1st round leader, and make the cut among others.
Tennis
Did you know the game of tennis as we know it was invented in Scotland, too? It was King James V who built the first tennis court in his Falkland residence. Naturally, when you hear the word "tennis", the first name that comes to mind is Andy Murray. Scottish punters are given the opportunity to back their compatriot by placing a bet in his favor.
Tennis is one of the most sought-out sports at bookies and is available at all web-based bookmakers. Bet variations such as totals, tie-break, match point, and more are available as options. In addition, you will usually come across leagues like Wimbledon, the French Open, and the World Team Tennis along with others.
Soccer
Soccer's background in Scotland dates back more than a century ago. In fact, the first-ever international soccer match was held in 1872 between England and Scotland, so as you can imagine, soccer has quite a special place in the hearts of Scottish bettors even to this day.
This is why bookies who wish to cater to bettors from this country always make sure to give soccer, also known as football, the attention it deserves. Leagues like the Scottish Premiership, the UEFA Champions League, and Bundesliga among many others receive sufficient coverage. Wagering in and of itself is an excellent experience thanks to the array of markets available. Goalscorer odds, both teams to score, and goal time are just a few of the options you could go with.
Rugby
Rugby is a sensation among sports betting circles on the British isles and naturally, Scots are also fond of this sport. The Edinburgh Academy was the first to adopt the Rugby rules, and two decades later, the first international rugby match was held in Raeburn Place, Edinburgh in March 1871.
Modern-day gambling enthusiasts enjoy wagering on Rugby matches, and bookies typically include leagues like the National Rugby League, the Rugby League World Cup, the RFL Championship, and the International Rugby League to name a few. As for markets, you can pick between outrights, half time/full time, try scorer, and handicap bets among others.
Popular Sports to Bet On Summary
Sport
Pre-match/In-play
Leagues
Golf
yes/yes
PGA Tour Champions, Ryder Cup, The Open Championship, Hero World Challenge, Korn Ferry Tour
Tennis
yes/yes
Wimbledon, the French Open, the World Team Tennis
Soccer
yes/yes
Scottish Premiership, the UEFA Champions League, Bundesliga
Rugby
yes/yes
National Rugby League, the RFL Championship, the International Rugby League, Rugby League World Cup
Popular Banking Methods
Scottish bettors value their wagering experience, which is why they prefer to have access to convenient and easy-to-use banking solutions when they bet online. This is why Scotland-friendly bookmakers do their best to include as many viable options as they can.
Bank Transfer
Bank transfer is a classic method when it comes to dealing with one's online funds. It is not the fastest payment solution, especially when withdrawals are concerned, seeing as they can typically take up to 5 days. However, bank transfer is quite familiar and is considered reliable by most bettors. This reliability is quite valuable to many individuals, so for punters like this, the wait times are worth it.
Debit Cards
Debit cards are one of the methods Scottish punters are most familiar with when it comes to managing one's finances online. They are easy to use, and neither withdrawal nor deposits take too long when you make use of debit cards.
You will typically be able to use Visa and Mastercard cards online, although we would like to emphasize again that this is only true for debit cards. Bettors who reside in the UK, Scotland included, can no longer utilize credit cards when it comes to remote betting.
E-Wallets
These banking solutions are quite popular among gambling enthusiasts who value their privacy and are thus available at pretty much any Scotland-friendly bookmaker. E-wallets such as PayPal, Apple Pay, and Google Pay are the main options for Scotts who wish to partake in remote gambling, although it is important to keep in mind that this is only the case if the service in question is funded via a debit card.
Pre-paid Vouchers
Pre-paid vouchers are also great for Scottish punters who prefer to keep their banking information anonymous on the internet. They are quite easy to use if you are a recreational bettor, and you can utilize vouchers issued by Paysafecard or Neosurf if you reside in Scotland. Additionally, William Hill users can take advantage of the website's Cash Direct vouchers.
Popular Banking Methods Summary
Payment Method
Fees
Deposit Limits
Deposit Times
Withdrawal Limits
Pending withdrawal time
Withdrawal Times
Visa
Free
£5 – £99,000
Instant
£5 – £33,000
24 hours
1-3 days
Visa Direct
Free
£5 – £99,000
Instant
£5 – £33,000
24 hours
4 hours
Mastercard
Free
£5 – £99,000
Instant
£5 – £33,000
24 hours
1-3 days
PayPal (funded with debit card)
Free
£10 – £5,500
Instant
£10 – £5,500
24 hours
1 day
Apple Pay (funded with debit card)
Free
£5 – £99,000
Instant
N/A
N/A
N/A
Google Pay (funded with debit card)
Free
£5 – £5,000
Instant
N/A
N/A
N/A
Fast bank transfer
Free
£10 – £10,000
Instant
£5 £10,000
24 hours
3-5 days
Willaim Hill Cashdirect
Free
£10 – £5,000
Instant
£10 – £5,000
24 hours
Instant
Paysafecard
Free
£10 – £200
Instant
N/A
N/A
N/A
Neosurf
Free
£10 – £12,000
Instant
N/A
N/A
N/A
Bank transfer
Free
£25 – £100,000
Instant
£25 – £100,000
24 hours
3-5 days
Mobile Betting
Mobile bookmakers are the most rapidly expanding online betting platform today. In fact, it is estimated that in many locations, this is the main way punters partake in remote betting.
The reason behind this is simple, portability is an ever-increasing priority for most individuals and this has affected many online activities, sports betting included. Furthermore, bookmakers tend to make sure that the wagering experience for mobile users is just as feature-rich and convenient as that of PC users, so there are pretty much no drawbacks when it comes to using mobile sportsbooks. Wagering, managing one's funds, seeing help from customer support, and pretty much everything else is just as easy to use on a mobile phone as it is on a computer.
To achieve this, online sportsbooks use several mobile solutions, the first of which are versions of websites made to work well on smartphone browsers. This method is quite easy and simply involves adding a mobile-friendly layout to the main website.
The other option is dedicated smartphone applications. They are also quite popular, and Scottish gambling enthusiasts are able to find pretty much most bookies they come across in the Google Play Store or the Apple App Store.
Which one a bettor goes with will more often than not depend on one's preferences. Bettors who would rather avoid downloading applications will generally stick to the actual website, while those who prefer the convenience dedicated apps provide will download them from the Android or iOS app store.
Key Aspects of a Worthy Betting Site
There are many things that come into play when it comes to the making of a good bookie, and as customers, it is important for gambling enthusiasts to know what to look for when they are trying to find their betting website of choice.
The Sportsbook
The first and most obvious aspect that can make or break a bookmaker is its sportsbook. Bettors nowadays are used to having an array of options to choose from both in terms of the sports they can pick, and the actual markets that are offered. So a varied sportsbook is a sure sign that a website wants to attract new users.
Furthermore, how easily said sportsbook is to use is also crucial. Well-designed sports betting software will make for an excellent experience, which is why both its functionality and visual appearance are very important.
Banking Solutions
Speaking of functionality, checking out the financial methods bettors have access to is also something that should not be neglected. A sportsbook will be virtually unusable to a customer if it does not offer a payment solution the bettor in question is comfortable with using, and this goes both for withdrawals and deposits. It is thus good to check if a sportsbook has a library of enough payment methods, and whether or not this includes your own banking solution of choice.
Customer Support
Customer support is something many users neglect to look into, but it is just as important as everything else we have mentioned thus far. Although we would all like for our wagering experience to always be hassle-free, issues are bound to happen from time to time. It is thus good to know if you will easily be able to seek assistance in such situations. To achieve this, reputable sportsbooks will offer on-the-clock live chat customer service, and correspondence will be swift even if a user prefers using email to get in touch with a website's team.
Bonuses
Last but not least, few things can showcase a bookmaker's treatment of its users better than the promotions bettors have access to. Welcome offers in particular can be what convinces a bettor to go with a certain sportsbook or look elsewhere. In addition, gambling aficionados should pay special attention to loyalty programs, often referred to as VIP programs, as well as the general daily or weekly bonuses that are available. This is a clear indication of whether or not a bookmaker is worth sticking to.
Popular Bookies
With so many UK-based bookmakers to choose from, the only problem Scottish punters are faced with is picking one or two to place their bets at. This is easier said than done.
That is why we have attempted to narrow down the list to just five bookmakers suitable for bettors from the country.
All of them are completely reliable and offer a fair betting environment, as well as a staggering number of sports markets.
Ladbrokes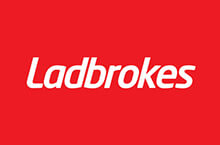 The first name on our list is above all associated with tradition. The company was established by two commission agents in 1886 but the brand name Ladbrokes was adopted later on, in 1902. Today, almost 130 years later, Ladbrokes remains a leader in the betting industry with over 2,700 retail shops in the UK, Ireland, and Spain and more than 800,000 active online customers.
Ladbrokes has plenty to offer to Scottish punters – fairness, security, but above all diversity. There are over thirty sports on Ladbrokes' list and the most popular options include soccer, tennis, basketball, baseball, ice hockey, golf, American football, cricket, boxing, and cycling among many others. Hundreds of markets are available. Bets on horse and greyhounds races are also accepted. Odds on all markets are updated frequently to make sure they remain as accurate as possible. Betting on games in play is a great option for Scottish punters. A Live Streaming feature is also on offer.
Ladbrokes manages to keep up with the times as well as with popular demand. The bookmaker recognizes the needs of punters who demand greater flexibility and convenience. Betting on the go is possible as Ladbrokes is available in a mobile format as well. Those of you who wish to download and install the bookmaker's app can do so at Ladbrokes' official website or at Apple's App Store. The downloadable application is compatible with Android and Windows-based mobile devices as well. Using their mobile phones, punters can place bets via text messages if they find it more convenient.
But convenience is not the only merit of betting at Ladbrokes. The established bookmaker is known for its outstanding generosity. Both new and existing customers are rewarded with numerous tempting bonuses and a number of ongoing promotional offers, designed to boost their chances of winning.
Pros

Varied sportsbook
Live streams
Good customer support
Great interface
Cashout
Cons

Subpar odds
The loading times on the smartphone app can be inconsistent
The bonuses could be better
William Hill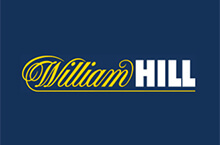 The next spot on our list is reserved for yet another established and respected name in the betting industry, namely William Hill. It's one of the best choices punters can make. First of all, William Hill is one of the oldest bookmakers in the industry. It started off as a brick-and-mortar betting provider. Today, the website offers an amazing variety of sports markets at competitive odds. Live betting, radio, and podcasts are among the features which attract punters the most. William Hill's selection of sports is rather extensive, but some of the most popular options include ice hockey, baseball, soccer, American football, basketball, tennis, and golf. Race fans can back their favorite greyhound or bet on horse and motor racing. Thanks to the Live Streaming feature, punters can keep track of games in progress.
If you want to bet on the go and never miss your opportunity to win big, you might consider loading the website directly from your portable device's browser. This is possible as William Hill is available in a mobile format and offers a downloadable app as well. Using the mobile service enables you to place bets (In-Play bets included), watch live streams, check games' scores and even deposit or withdraw funds from your account.
If you face a problem, you can always turn to Williams Hills' friendly support team. They will answer your questions via email or live chat. You can reach them over the phone, too – the line is toll-free for UK residents.
Pros

Cashout
In-play and Podcasts
Informative help section
Downloadable smartphone apps
Live streams
Cons

Some customers report having their account limited
Confusing website layout
Bet365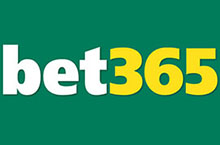 Bet365 is without question one of the premier bookmakers on the UK scene. Many punters even consider it the best option for sports betting. It offers security and fairness, but let's not underestimate this bookmaker's versatility in regard to sports and markets. There are literally hundreds of different markets available and you can place all types of bets you could possibly think of. Popular alternatives include soccer, basketball, boxing, baseball, hockey, tennis, horse, and greyhounds racing. The so-called "exotic" bets can be placed on the outcome of political elections, as well as on TV shows.
Live Streaming and In-Play betting are also possible. A free mobile app is on offer. The latter is compatible with devices running on iOS, Android, and Windows. Furthermore, most events and markets offered on Bet365 are available on the app as well. Those who use Android or iOS devices are able to watch horse races in real time.
In addition, punters will be able to choose between numerous secure and convenient payment methods. These include e-wallets by Neteller and Skrill, Visa, Maestro and Mastercards, PayPal, iDebit, and many others.
Pros

Excellent selection of markets
Many payment solutions
SSL encryption
Convenient bet slip
Various bonuses
Cons

Some customers' accounts are limited
Outdated appearance
Paddy Power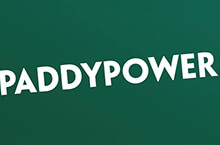 Paddy Power is a well-known Irish web-based bookmaker which also accepts punters from Scotland. It offers first-class service that lives up to the highest standards in the industry. Its coverage of sports events is very extensive. Bets can be placed on hundreds of markets, while at the same time the In-Play feature is available.
Sports that Scottish punters might find of interest are soccer, golf, cycling, tennis, boxing, basketball, and volleyball. Those who enjoy placing their bets on less conventional sports can opt for squash, ten pin bowling, table tennis, netball, lacrosse, show jumping, or darts. Of course, there's always the option of wagering on the outcome of horse and greyhounds races. Interestingly, the so-called "Novelty Bets" are available. These are placed on the outcome of events which are not related to sport. For example, you can bet on who you think the winner of political elections will be or try to guess the gender of the royal couple's baby. "Novelty Bets" can be just as profitable as regular sports wagers.
Punters who wish to bet on the go can always access Paddy Power's website directly from their smartphone's or tablet's browser. Downloadable apps for Android-based devices, iPhones, and iPads are also on offer.
Pros

Cashout
Great customer service
Generous bonuses
Competitive odds
Variety of sports
Cons

Live-streaming experience is subpar
Inconvenient desktop layout
Betfred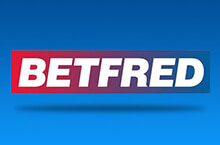 If you're a UK resident and enjoy sports betting, there's a good chance you have heard the name BetFred before. This brand name stands for one of the largest independent bookmakers in the world with over 1300 retail shops in the UK alone. The number is impressive, but so is BetFred's betting service.
Some of the most popular sports on BetFred's list are tennis, soccer, golf, basketball, baseball, boxing, cricket, hockey, volleyball, and handball. Those of you who enjoy less commonly-spread sports can place bets on darts, Gaelic football, or snooker. Horse racing is also available, which is inevitable because BetFred recently bought out the Tote. The company has obtained a license to operate pools betting on the most prestigious UK racetracks for the following seven years.
If you experience any difficulties or find yourself unable to resolve an ensuing problem, you can always reach BetFred's courteous support team via live chat. They will help you resolve the issue in a timely manner.
BetFred is well-known for its generosity to both new and existing members. At the present moment, all punters who register with an account and place a bet of £10 or more, will receive £30 to bet with for free.
Pros

Livechat is available
Live streams
Great mobile solutions
Customer support is available around the clock
Compatible with smartphones
Cons

Withdrawal can take a while
Cumbersome verification process
MansionBet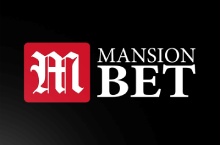 MansionBet is an elegant bookmaker that has been around for more than twenty years. It is owned by Mansion Ltd, a company with a remarkable reputation in the gambling world, and this betting website was yet another addition to Mansion's excellent services.
MansionBet continues to impress gambling enthusiasts with its wide selection of sports, and you will typically be able to find events pertaining to Soccer, Baseball, cricket, futsal, and ice hockey among many others. You will also come across a wide variety of markets, with popular options such as match result and set winner as well as other options being accounted for.
In addition, you will also discover that should you ever need it, customer support will always be at your beck and call. You can get in contact with MansionBet's team in a plethora of ways, of which live chat will most likely be the easiest and most convenient for most bettors. It is available from 08:00 and 23:00 and in our experience, assistance will be swift and helpful. If you would like to avoid this method, however, MansionBet has got you covered. You could opt for sending them an email, or you could call their UK customer support telephone number.
Pros

Excellent customer service
Well-designed website layout
Generous bonuses
Live streams
An array of sports and markets
Cons

No 24/7 customer support
Small number of payment solutions
888Sport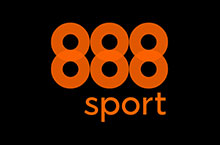 Established in 2008, 888sport is part of 888's family of online betting websites and it has a lot to offer its customers. Upon visiting 888sport's main page, users are greeted with a modern easy-on-the-eyes design that looks great and is easy to use.
The bet slip is not difficult to spot and, best of all, it is static. In other words, you can explore 888sport's excellent selection of sports and markets, but the bet slip will remain where it is for your convenience. Everything else about 888sport's betting software is just as great. Placing bets is a breeze, and you can easily find everything you need within the sportsbook.
In addition, the website also has an informative help section which will give you a lot of details about things such as customer support, payment methods, and more. Speaking of which, we are happy to report that 888sport has provided a sufficient variety of payment options to its customers. You can utilize debit cards such as Visa or Mastercard if you wish to do so, and services such as Apple Pay and PayPal.
The bookmaker also has a reputation for offering lucrative promotions to gambling enthusiasts. Its welcome bonuses in particular are quite generous, one of which rewards players simply for creating an account. Regular users are also treated well seeing as there are daily bonuses and boosted odds.
Pros

Live streams
Dedicated Android and iOS apps
Sufficient variety of banking solutions
Various bonuses
Excellent sportsbook
Cons

Certain users report their accounts being limited
The verification process can be cumbersome
In-play could be better
Novibet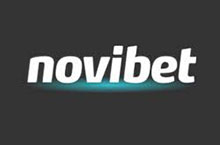 Novibet is a bookmaker which caters specifically to the United Kingdom crowd. It is owned by Novigroup Limited , and as expected it has acquired a license from the United Kingdom Gambling Commission. It offers a plethora of sports to wager on, and markets like outrights, totals, match result, handicap and more are available. Furthermore, those who enjoy an exciting wagering experience can also visit the website's in-play section.
In addition, Novibet has not neglected its mobile users. The bookmaker can be downloaded from the Google Play Store or the Apple App Store depending on the operating system of your device. If you would prefer to not go through the hassle of downloading a separate application, you could also opt for using the mobile version of Novibet's website. It is optimized to work well on smartphone browsers, and the menus and text scale perfectly regardless of your phone's screen size.
Furthermore, Novitbet also prioritizes the safety of its users. The website offers extensive information regarding problem gambling, specifically on how to prevent and treat this condition. It also offers a good number of features bettors can take advantage of, such as daily and weekly limits, as well self-exclusion should it become necessary.
Pros

Clean and pleasant design
24/7 live chat
Excellent compatibility with mobile devices
Live betting
Good number of odds formats
Cons

Some payment methods cannot be used for bonuses
No live streams
Betfair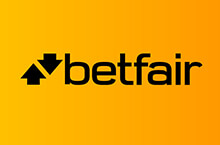 Betfair is a bookmaker which first embarked on its journey in the world of sports betting in 1999, right before the start of the new millennium. It has been operating for over two decades, and many punters throughout the years have come to use Betfair as their bookmaker of choice.
Additionally, you cannot let the website's age trick you into thinking it will look old-fashioned. On the contrary, Betfair's appearance is quite modern. It features an exceptionally well-organized layout dominated by a palette of grey, yellow and black, which makes for an overall sleek appearance that looks and performs great.
The sports selection on Betfair is not too shabby either, with over 25 sports to choose from. Among them are popular options such as football, cricket, greyhound racing, cycling, and more. Numerous markets are just a few clicks away, and the wagering experience is very fun all in all.
Furthermore, the website also offers competitive bonuses to its punters. Nowadays promotions are absolutely crucial for bettors seeing as it can often be the difference between a good and a bad bookie in today's oversaturated market, and Betfair certainly delivers. An excellent bonus with many free bets await newly-registered Scottish punters, and bettors can also take advantage of the website's referral bonus and win even more free bets. The website also features numerous offers for regular customers, such as daily boosted odds, Cashout is also available for bettors who love this feature.
Pros

Customer support is available round the clock
Generous bonuses
Well-varied sportsbook
Sufficient payment methods
Cashout
Cons

Some promotions are region-specific
No American odds
Not great for high rollers
Betway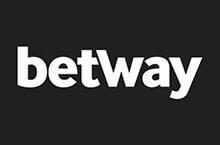 Bettors living in the British isles will be quite familiar with Betway, as it is a popular bookmaker not only in its domestic market but in international betting circles as well.
There are tons of markets to take advantage of, and some notable sports include Gaelic sports, horse racing, rugby, tennis. You could also try wagering on exotic events such as ones pertaining to politics if you fancy a novel experience.
In addition, you can also choose between many bet variations. Outrights, moneyline bets, totals, win/draw/win, match winner, and more are available. ESports fans are also in for a treat since Betway not only features eSports in its library, but it has an eSports club and special promotional offers for those who are fans of the practice.
You could also opt for trying out Betway's in-play category, which even offers live streams that serve to make live betting all the more entertaining.
The website is convenient to use not only on computers but on smartphones as well. Bettors on the go can choose between a couple of excellent options when it comes to mobile solutions. The dedicated applications can be downloaded from either the Google Play Store or the Apple App Store depending on your operating system, and the installation process is easy and takes no time at all. You can also go for the mobile version of the website itself.
Pros

Competitive odds
Early Cashout
Live streams
Great mobile compatibility
Good bonuses
Cons

Finding the live chat feature is not easy
Certain promotions do not work with all payment solutions
(Visited 4,591 times, 1 visits today)