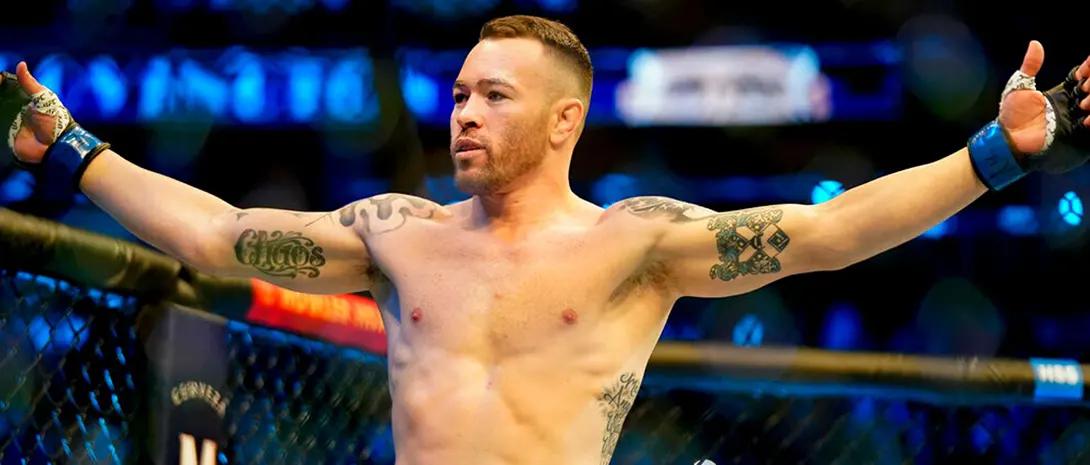 Key Takeaways:
Colby Covington, known as "Chaos" in the UFC, is making his comeback for a potential welterweight title run at UFC 296.
His return bout is set for December 16th in Las Vegas, where he will face reigning champion Leon Edwards.
Covington had been sidelined since his unanimous decision victory over Jorge Masvidal in March 2022, during which a legal dispute between the two fighters unfolded.
He considers Islam Makhachev, the current lightweight champion, as a potential challenger if he secures the welterweight title.
Covington remains critical of Makhachev's past performances, highlighting his lone defeat to Adriano Martins in 2015.
His comeback and possible matchups against fighters like Makhachev add excitement and anticipation to the UFC welterweight division.
Colby Covington Eyes UFC Welterweight Title
Colby Covington, also known as "Chaos" in the UFC, is preparing for a potential welterweight title run. After being sidelined since his unanimous decision victory over Jorge Masvidal at UFC 272 in March 2022, Covington is set to return to the octagon at UFC 296 on December 16th in Las Vegas. In this event, the reigning champion, Leon Edwards, will defend his title against Covington.
Colby Covington's striking is heavily underrated pic.twitter.com/RKHTvvdYM2

— Aqua 🦆 (@AquaMMA___) September 19, 2023
A Legal Battle and Covington's Comeback
Covington's time away from the octagon has been eventful, marked by a legal dispute with Masvidal. Their rivalry escalated beyond the fight when Masvidal allegedly assaulted Covington at a Miami steakhouse, leading to ongoing legal proceedings. Despite Covington's claim of suffering brain damage during the altercation, he is now ready to make his comeback.
Colby Covington says Khamzat Chimaev Ran to another Division and it was because of him🗿 #UFC296 #MMATwitter pic.twitter.com/r9zLGG6N8k

— Jmag (@jmagings) September 22, 2023
Potential Showdown with Islam Makhachev
As Covington eyes the welterweight title, he sees the dominant Dagestani fighter, Islam Makhachev, as a potential first challenger if he manages to dethrone Edwards. Makhachev recently captured the lightweight title at UFC 280 with a second-round arm-triangle submission against Charles Oliveira. In his first title defense, Makhachev faced featherweight champion Alexander Volkanovski at UFC 284 and secured a unanimous decision victory.
🚨| 34 days left

Islam Makhachev vs Charles Oliveira 2

How much of difference will it make without Khabib in his corner? 🤔 #ufc294 pic.twitter.com/xrL5pfzNFM

— ISLAM PFP #1 🐐 👑 (@ISLAM_PFP_1) September 18, 2023
Covington, however, remains unimpressed by Makhachev's performances, particularly highlighting Makhachev's lone defeat to Adriano Martins in October 2015. Covington even revealed that he had assisted Martins in preparing for that fight.
The Challenge Ahead
As Covington prepares for his return at UFC 296, potential matchups against fighters like Makhachev have generated significant interest among UFC fans, making his comeback highly anticipated in the welterweight division. Covington's critique of Makhachev and his determination to secure the welterweight title add intrigue to the mix, promising exciting developments in the UFC's competitive landscape.
(Visited 12 times, 1 visits today)