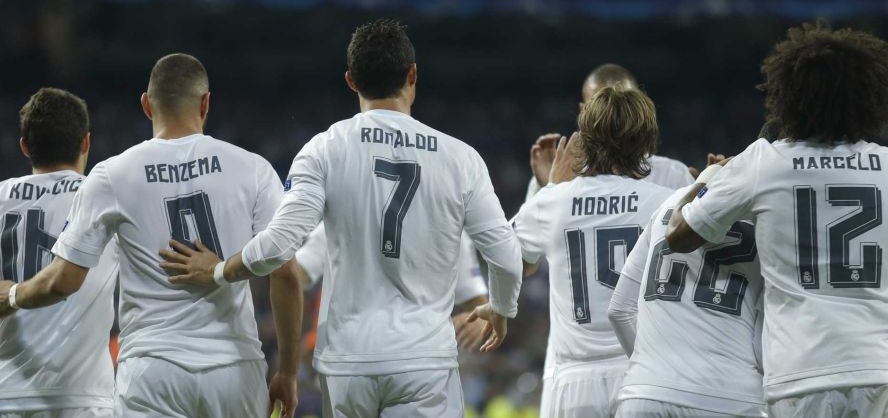 Real Madrid won a remarkable 4-3 win over Shakhtar Donetsk yesterday at Arena Lviv in Ukraine.
Ronaldo's two brilliant goals, Luka Modrić's strong drive and the perfect finish of Dani Carvajal ensured Real's top place at Group A in the Champions League.
In order to keep their chances alive, Shakhtar had to win against Real and needed a favour from Malmo against PSG. However, after Real's third goal the hopes for a comeback ended.
On the other hand, Real desperately needed a victory, too, since the embarrassing 4-0 loss against Barcelona. Yesterday was a big night for Rafa, because he had to guarantee a top spot in order to bring back the team's and fans' trust and he succeeded.
Even from the start of the match Real looked eager to win and had plenty of possession. In the 18th minute the Spanish giant took the lead. Cristiano Ronaldo scored the first goal for his team.
There was a lot of tension on the field. The game was important for both teams.
After the break Luka Modrić got his first goal of this season with the assistance of Ronaldo. Two minutes later Shakhtar's net was tapped for the third time. Dani Carvajal scored a magnificent goal. Ronaldo scored his second goal (and his seventh in the Champions league for the season).
Even though the situation for Shakhtar did not look promising, the team kept pushing. They were awarded a penalty, because Taison was brought down by Danilo. Teixeira made no mistake and scored for his team. This was the 22nd goal of the season for the Brazilian.
In the 83rd minute Ferreira Bonfim doubled the result for Shakhtar. Real tried to slow down the game, but Shakhtar kept pushing back. Five minutes later Teixeira scored again. The final 13 minutes Shakhtar showed incredible skills and were determined to score more. However, Real achieved a 4-3 victory and qualified as group winners.
Real's attacks were great, fast, organized. Achieving four goals in a game was a perfect result and incredible success for Real. Ronaldo played brilliantly and showed everyone that he is at his best. Real had 60% of the ball possession and deserved the win.
However, scoring three goals in 13 minutes was extraordinary. Shakhtar performed great, as well. Teixeira gave his team hope for maybe the most unexpected comeback. Shakhar will face Malmo in a straight fight for the 3rd place and a spot at Europa League.
(Visited 74 times, 1 visits today)