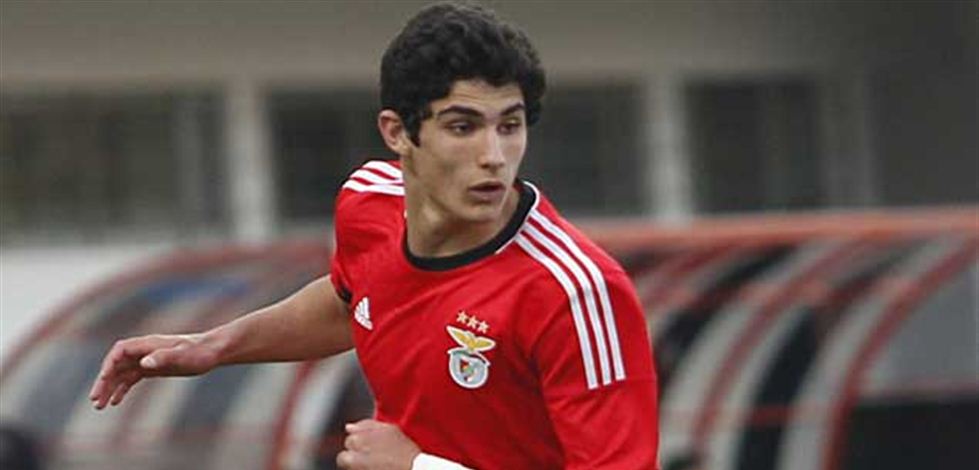 Portuguese football has taken a gargantuan step forward in the past couple of months. A great portion of this success can be attributed to the recruitment of the new generation of young, yet promising players, like Rúben Neves and Gonçalo Guedes. Neves recently replaced João Moutinho in Portugal's full squad. However, it is Guedes name that's been on everyone's lips this past season.
The 18-year old plays as a winger for Portugal's top-tier team Benfica and is already making headlines. Earlier this season, Guedes became the youngest Portuguese player to have scored a goal in the UEFA Champions league. A fact which causes many to draw a parallel between him and another prominent Portuguese player – Christiano Ronaldo. However, this success came at a high price.
Guedes developed an intense interest in football at a very tender age, as his father recollects. Unlike other children his age, the future star didn't care about toys – football was his only passion. He soon followed in the footsteps of his older brother, who was playing for his school's football team. On family friends' insistence, Guedes Sr. took his younger son to Benfica. At the age of five Guedes began his training at the Geração Benfica and hasn't looked back ever since.
Three years later, at the age of eight, Guedes became a federated athlete and was then coached by João Barbosa. Barbosa, who currently coaches the second-tier team Oriental, recalls Guedes was bent on accomplishing his dream. He was and still is level-headed and secluded – traits which are rarely associated with professional football players. Another one of his coaches, Helena Costa, considers his dedication and easy-going personality to be among his greatest assets.
Guedes' persistence and love for the sport paid well. At the age of sixteen, he signed his first professional football contract and moved out of his parents' home. The following year, Guedes' career sky-rocketed, as he was invited at Benfica's get-together, prior to the team's Champions League match against Monaco.
This year Guedes has already cemented his status of a professional football player. Last Sunday, he made headlines by scoring Benfica's first goal in the match against Boavista. Benfica then won the game against the Porto-based team.
The fact Guedes managed to achieve such great success at an early age, caused many to compare him to Christiano Ronaldo. The latter was recruited for the full Portugal squad at the age of 18. Although Guedes admits he likes Ronaldo, he is eager to distance himself from such comparisons.
(Visited 166 times, 1 visits today)