Next Tuesday will see the clash of Premier League team Manchester United against Primera División's Valencia. The two teams will meet on the pitch for a Champions League game hosted by the Red Devils. Manchester are seeking another victory after they defeated Young Boys with 3-0 in the first leg.
Valencia lost against Juventus in a game with 3 penalties. The Bats were one player ahead of Juventus after Cristiano Ronaldo's red card but it was still obvious they are not ready to compete with top European clubs yet.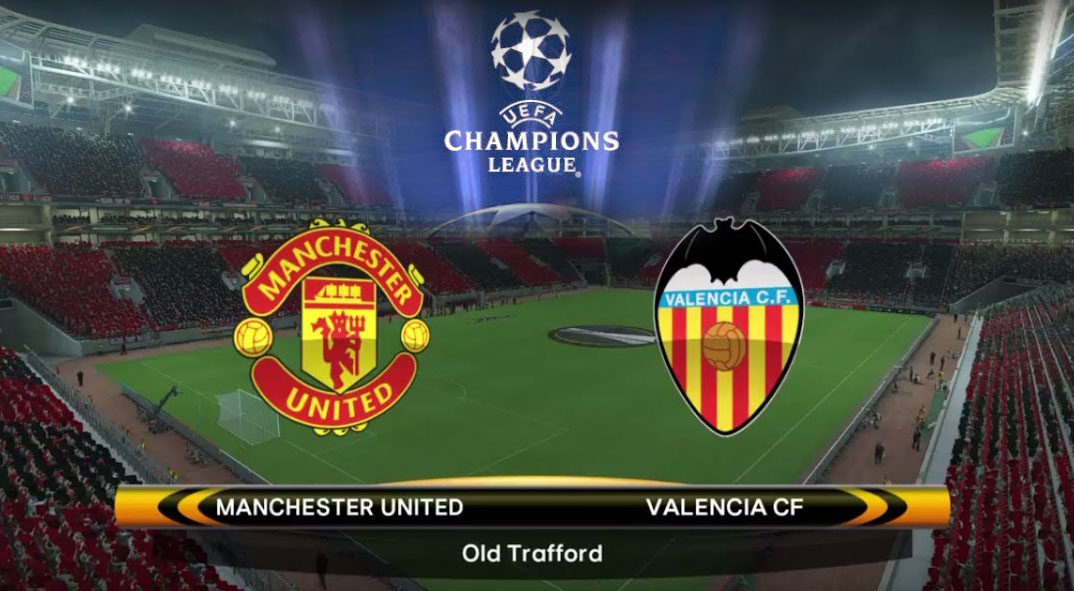 Manchester United vs. Valencia CF Head to Head
15.09.82 UEL Manchester United 0-0 Valencia
29.09.82 UEL Valencia 2-1 Manchester United
08.12.99 UCL Manchester United 3-0 Valencia
21.03.00 UCL Valencia 0-0 Manchester United
14.02.01 UCL Valencia 0-0 Manchester United
20.02.01 UCL Manchester United 1-1 Valencia
29.09.10 UCL Valencia 0-1 Manchester United
07.12.10 UCL Manchester United 1-1 Valencia
Both teams have met six times in Champions League games, all of which were at the group stages. The latest duel happened eight years ago. Manchester United won the first leg with 1-0 at Valencia's home stadium and the second one ended in a draw (1:1).
Anderson and Chicharito were the scorers in these matches and only Chris Smalling is still in the current squad of Man United. As many as 5 out of 8 international clashes between the two teams have finished in draws – 3 of these were goalless and in the other 2 the result was 1-1. The Red Devils have 2 wins at Old Trafford and a single one away from home.
The only Valencia victory happened in 1982 in a UEFA Cup round. Jose Mourinho has a lot of problems to resolve as his team's performance is too tentative. The Red Devils' manager didn't get the centre-backs he wanted during the transfer period and now some of his defenders are suffering from injuries.

Manchester United vs. Valencia CF Betting Tips
Phil Jones is available but Marcos Rojo picked up an injury and the results of his last fitness test will be decisive as to whether he will be allowed to start. Lukaku will have no chance in front if he does not get enough help from the attacking midfielders.
That's the reason why Manchester United's players don't create many goal chances in their matches. In fact, there has been no clear style of playing since Sir Alex Ferguson retired. United are apparently still seeking themselves.
Valencia has not been performing very well in La Liga since the beginning of the season and have recorded 5 draws. Santi Mina is ruled out due to injury but Valencia has enough good players in attack to replace him. Most probably Rodrigo and Batshuayi will be featured in the starting eleven as Gameiro will come off the bench in the second half.
The visitors will try to stop United's attacks in their half, waiting for the right moment to counter attack. The same tactics were introduced by Sevilla during the previous season when they removed United from the Champions League.
Manchester United vs. Valencia CF Prediction
Manchester United have been under-performing since the beginning of the month. Also, the scandals between Pogba and Mourinho are a factor to consider. Having all this in mind, it is very likely Red Devils will not have the will to win the match.
Manchester United – Valencia X (4.00 at bet365)
(Visited 318 times, 1 visits today)