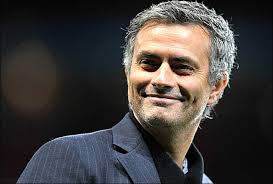 Manchester United have been linked with Brazilian international and PSG star Lucas Moura since the start of the winter transfer window.
Two days back, we covered a report (via Gazzetta Dello Sport) claiming that the Samba attacker has said yes to moving to Manchester United but the Red Devils only want him on loan (via ESPN).
Now, according to UOL, Moura has chosen Manchester United, who after contacting intermediaries perhaps promised that they will make a proposal to sign him. However, they have not made any offer as yet.
Also Read: Manchester United have Moved in to Snap up $54million Star
The Brazilian source have mentioned that as per Le Parisien, PSG want to get 40 million euros from Lucas' sale but that has made the player very angry. He thinks that such a price tag would drive Manchester United away and therefore, he wants the club to accept an agreement for half the amount i.e. 20 million euros ($24million).
It is further mentioned that PSG were prepared to sell him to Monaco but the player rejected the move. Moura also rejected other clubs like Nantes, Cruzeiro and Sporting because he prefers to join Manchester United. UOL claim that PSG could wait until the end of the transfer window to get the best deal from his sale.
Moura directly contributed in 30 goals last season but this season, he has only warmed the bench under Emery. In your opinion, will he improve Manchester United's attack?
(Visited 91 times, 1 visits today)