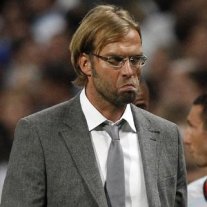 Liverpool have agreed a deal to sign Naby Keita from Leipzig next summer as confirmed yesterday on the club's official website.
Multiple renowned media outlets reported yesterday that the Reds will meet his release clause of 48 million pounds and also pay a premium to secure his signing.
Today, Bild's Leipzig reporter Stefan Krause has explained the numbers to Sport 360 and the figures are interesting. He said:
"Leipzig will receive €65million if they don't qualify for the Champions League or Europa League, €70million if they qualify for the Europa League or €75million if they secure Champions League football."
"Keita himself will earn €12million per year (€250,000-a-week)."
Also Read: Man Utd Offer $126m for Star, Liverpool want $60m Midfielder – [Diario Gol]
If the statement made by Krause is to be believed then the Guinean international will become the highest earner at Anfield provided the Reds do not agree a new deal worth more than the above mentioned wage with someone.
At the moment, Liverpool's highest earner is none other than Philippe Coutinho. The Brazilian international is earning around £150,000-a-week (Star). The Brazilian star is heavily linked (via Yahoo) with a move to Barcelona.
Stefan told Sport 360 that Naby is one of the best midfielders in Europe and is surely a bargain for the Reds. Keita, 22, is a versatile midfielder who netted 8 times and also provided 8 assists in all competitions for the Bundesliga side.
(Visited 53 times, 1 visits today)