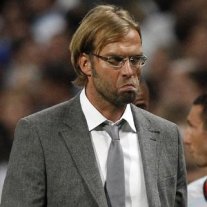 Liverpool have only won one game since the turn of the year and are now 13 points behind league leaders Chelsea.
Not only are they out of the title race, they are also out of the top four and it will not come as any surprise if the Reds fail to qualify for the Champions League yet again.
Jurgen Klopp's men were absolutely brilliant in the first half of the season but the situation has been completely different in the second half.
The German manager cannot reinforce his squad now that the transfer window is no longer open. However, he needs to make big changes in his first team if Liverpool are to bounce back.

First and foremost, the former Borussia Dortmund boss must kick his compatriot Emre Can out of the starting XI. The former Bayern Munich midfielder has been good for nothing, especially since the turn of the year.
Can scored 3 goals and provided 1 assist in the first half of the season. In 2017, he has done nothing productive in the attacking third (zero goals/assists). Moreover, when used as a DM, he has failed to provide solid cover in front of the back four.
In addition, his future is not clear. Can rates himself very highly and he recently rejected a new deal as well (This is Anfield via James Pearce).
From now on, Klopp must utilize Wijnaldum, Lallana and Henderson in the midfield. Can needs to step up big time or else he must be sold in the summer transfer window.
Also Read: Liverpool Were Ready to Sign Star Who Earns €173,000-a-week – Deal was Close
(Visited 78 times, 1 visits today)