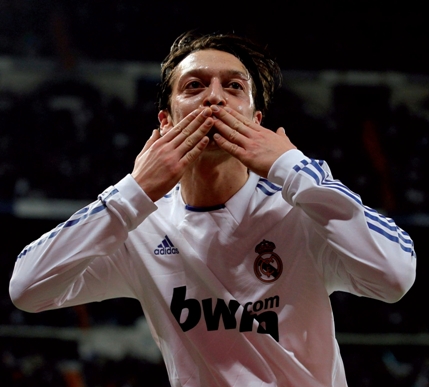 Back in 2013, Arsenal completed their record signing by luring Mesut Ozil from Spanish giants Real Madrid.
Yesterday, reports suggested that the North Londoners have moved in with an offer to shatter that record by bidding 65 million euros (via Sky) for Italian striker Andrea Belotti. As confirmed by the sporting director of Torino, that mammoth offer from the Gunners was rejected.
The 23-year-old Azzurri center forward has scored 13 league goals for the Serie A side this season, level with former Man City star Edin Dzeko and only one behind leading goalscorer Mauro Icardi of Inter Milan.
Arsenal manager Arsene Wenger is not renowned for splashing huge amounts of cash that too in the middle of the season so this news really baffled the supporters.
As expected, majority of the football fans did not even believe that the report is true and had a consistent reaction on social media.
Italian journalist Guglielmo Cannavale was probably the first person to break the news on social media site twitter. Here are a few reactions to his tweet.
@GugliCannavale pic.twitter.com/3kHvJazoyq

— Conte's blues (@ImBlue_16) January 8, 2017
@GugliCannavale arsenal would never bid 65m for belotti and torino would not reject 65m for belotti, he is clearly lying

— Tömmie ❤ Arsenal (@Tommie_oy) January 8, 2017
@GugliCannavale liessss trying to use us again to transfer the kid for money

— Akinyemi (@omoakinoflife) January 8, 2017
@GugliCannavale what utter bollocks. He wouldn't pay 65mil for Messi FFS.

— ¤⊙¤ (@MrShibster) January 8, 2017
@GugliCannavale the old man didn't go above £29m for Lacazette in summer and you're telling me to believe this?

— Sumit (@Wustafi) January 8, 2017
@GugliCannavale Hard to believe Wenger will bid so high for such a player

— musah larry (@1_enny) January 8, 2017
(Visited 64 times, 1 visits today)