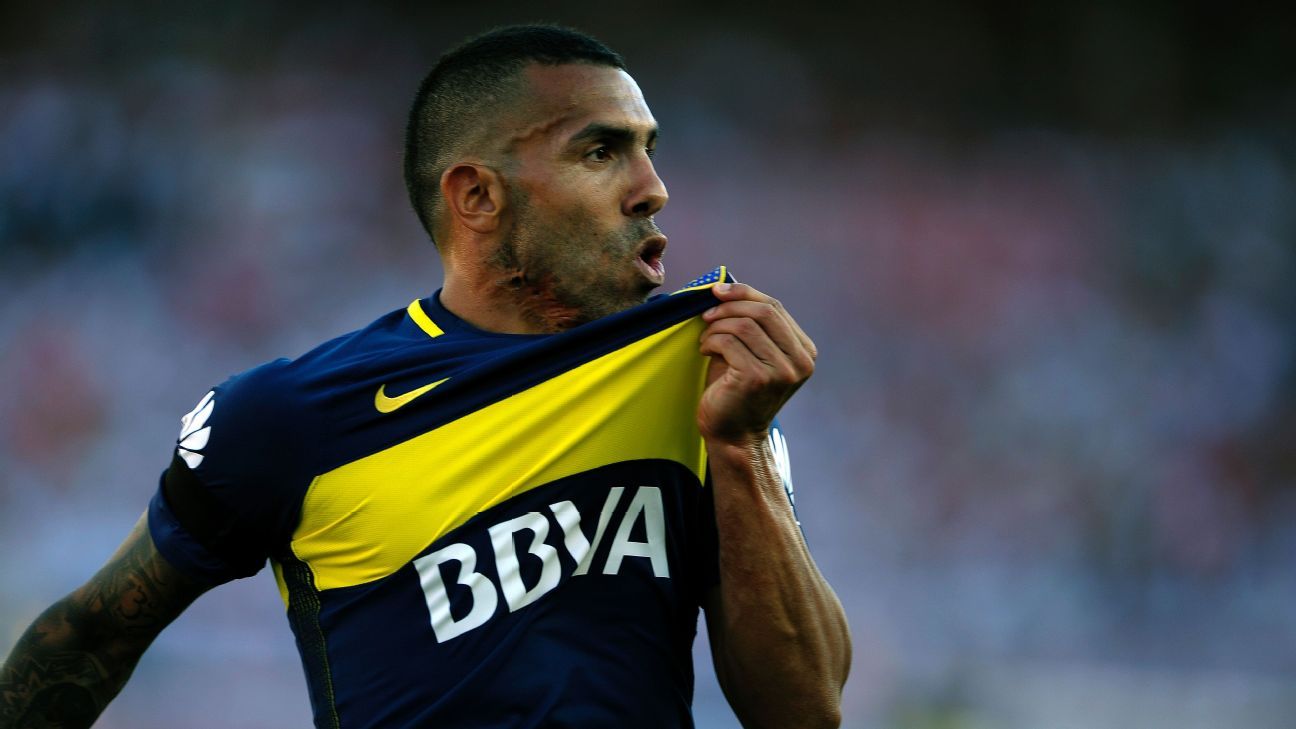 Carlos Tevez has always been in the media for some of the footballing choices he's made on and off the pitch.
He isn't a particularly well-liked footballer for a variety of reasons, and one of those is the fact he was a Man United player and later signed for rivals, Man City.
There was even a time when Tevez enjoyed a relaxing golfing holiday instead of being on the pitch for Manchester City when he was supposed to be – which obviously didn't go down too well with their fans either. Carlos has bought great controversy on his career and even though he has many fans, there are a lot of fans that don't agree with his choices. So, what has he been up to this time?
Tevez has been offered a ridiculous Chinese Super League contract
He hasn't done a lot wrong in recent years, and there isn't anything wrong with him accepting a well-overpaid contract in the Far East either. It's easy for us to slate him for being greedy, but at the end of the day, he is just making a living like everybody else.
He has done a lot of bad in his time on and off the pitch, but he has scored some spectacular goals in his time which has ultimately landed him a very well paid contract with Chinese Super League team Shanghai Shenhua. According to sources, Carlos Tevez will be paid over $700,000 a week (Daily Mail), which equates to more than $1 a minute. Not a bad wage at all for someone coming to the end of their footballing career.
Why has he been offered this contract in China?
The Chinese Super League consists of some very rich teams, and teams that are owned by very wealthy people that are trying to make the Chinese Super League the number one football league in the world.
It will certainly take some money for them to do that, which is why they are buying popular ex Premier League players that will give the league a better name. Carlos Tevez was selected not only for his entertainment on the pitch, but also for his controversy off it, which will make this move popular among other Premier League players, especially with the contracts they are offering.
What other players are heading for the Far East?
Other ex Premier League players have already made the trip to China, with the likes of Obafemi Martins, Demba Ba, Tim Cahill, Papiss Cisse, and many others now enjoying much higher wages. Oscar, is one of the latest additions to the Chinese Super League and as a player that will rake in over $500,000 a week, which is huge when you consider his age.
There are many other players linked with a move away from the Premier League. Zlatan Ibrahimović might be offered a contract once his time ends at Manchester United. However, the Swedish superstar is expected to snub the offer from China (The Sun).
If you want to take a punt on who will be heading out of the Premier League next to make their way to China, have a look at some of these bookmaker reviews to help you find a bookmaker that will offer you these markets to bet on.
The Chinese Super League is definitely going to be one to keep an eye on next year, and with so many of the star players that we know and love heading over there to play, it won't be long before it is aired on screens around the world in the same way as the English Premier League.
(Visited 61 times, 1 visits today)