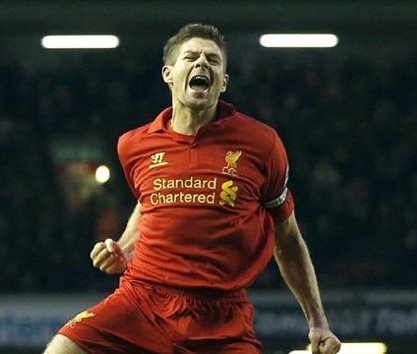 The worst possible news for Liverpool supporters broke few days back as arguably the best Liverpool player in history Steven Gerrard confirmed that he will leave the club.
Many fans were inconsolable, some still are hearing the news that the Superstar they grew up watching will no longer be there next season.
Steven Gerrard is everything to Liverpool, Liverpool is everything to Steven Gerrard and it will be hard for the fans to not see him on the legendary Anfield pitch next season.
One Pakistani Liverpool fan took it a bit too far showing his love for Steven Gerrard and wrote captain's name on his hand with a blade.
Here is the image provided below, surely that would have hurt but perhaps as he expresses, not as much as the fact that the skipper is leaving.

(Visited 694 times, 1 visits today)