Arsenal have been facing the striker dilemma ever since the departure of star forward and former captain Robin van Persie.
Surely, Giroud was never going to be a direct replacement for the Dutch star but Arsenal did not even have depth in that department for long.
Last season, Giroud was the only senior striker with not so quality covers like Sanogo and Bendtner.
Fortunately, Wenger did add Welbeck this summer but only when Olivier found himself on the treatment table suffering a long term injury.
Nevertheless, now that they have quality and depth upfront, Wenger has made sure that it remains as Arsenal have sealed long term deal with Giroud that will extend his contract to 2018 and will make him earn £80,000 per week.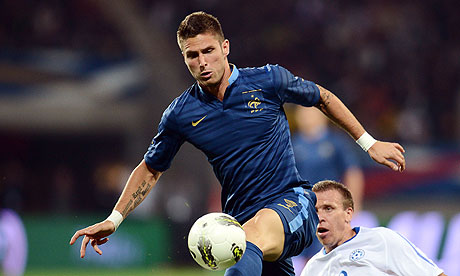 The striker is expected to return from injury in December or January and will fight for the starting place that is currently occupied by Welbeck.
Whether or not Arsene will form a lineup with both strikers starting is another matter. For now, Giroud signing new deal for the Gunners is a massive boost and a step in the right direction.
Follow Soccerisma on Twitter: Soccerisma
(Visited 39 times, 1 visits today)