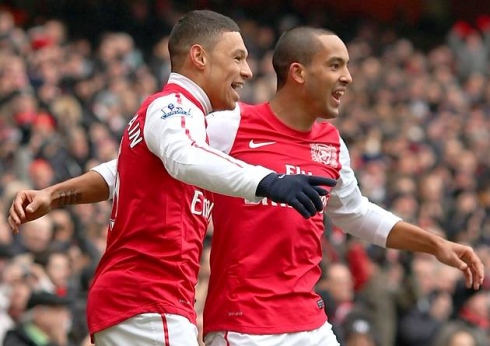 Every season Arsenal have to deal with numerous serious injury concerns to their best of players and that ultimately halts their progress.
Last season, the likes of Chamberlain, Walcott, Podolski, Ozil and Ramsey etc were out for considerable duration and Arsenal collapsed in the second half of the season.
Once again, their main star striker Olivier Giroud suffered a long term injury against Everton and is likely to stay out of action for two-three months.
However, fortunately, Wenger realized that and signed a striker in Welbeck for good and this season gunners have more depth as well.
The North Londoners have not really started the season in brilliant fashion. They did beat the likes of Palace and Besiktas but were far from convincing and need improvement.
Surely, the new players will take some time to adjust but there is a brilliant news for the gunners as one of their top players is all set to return to action this month.
The player in discussion is England international Theo Walcott who has been out since last January.
As per Arsene Wenger.
"He's doing well, but we'll respect the time. We have plenty of players who can fill in that role and we will respect the delay."
"The timing with Theo is end of the month to join in again, after the break in full training."
So after the international break he will be all set to train with the first team and his role will be crucial if Arsenal are to win the title this season.
Follow Soccerisma on Twitter: Soccerisma
(Visited 45 times, 1 visits today)