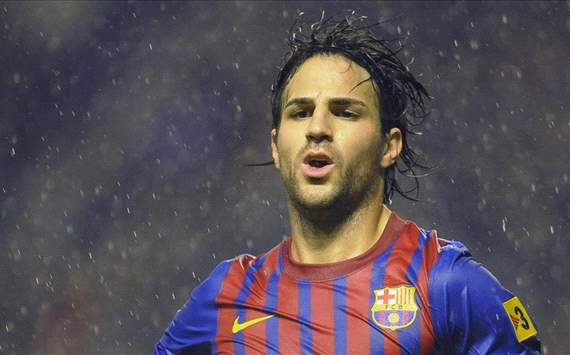 Former Arsenal captain Cesc Fabregas is linked with a move away from Barcelona this summer and their are many top clubs interested.
Four top English clubs are reportedly looking to hire the services of the La Roja star and one of them is Chelsea.
Blues have let go legendary Frank Lampard from midfield and it is believed that Fabregas can be the long term replaced for the England international.
However, Arsenal hero will never join Chelsea and the main reason of that is their manager Jose Mourinho.
The Portuguese manager has had many infamous spats with Fabregas's former boss Arsene Wenger over the years.
Not only that, more recently when Jose was in charge of Real Madrid, he never really stopped criticizing Barcelona for one reason or the other and became a complete pain in the a** for the Catalan players as well.
Even after leaving Real and returning to Chelsea, Mou did not stop blabbering about Barca as he claimed that the Catalan Giants are worst. Fabregas could not hold his anger and stated:
"This team has done so much – won so much. Today was one of those days where everybody was saying "this isn't the same Barcelona. Some people (Mourinho) were talking a bit too much as usual."


They will have to shut up for a few days."
Cesc is not player motivated by $$$. If he is to leave Barcelona this summer, he will have many options available and joining Chelsea will probably be the last thing on his mind.
Follow Soccerisma on Twitter: Soccerisma
(Visited 74 times, 1 visits today)