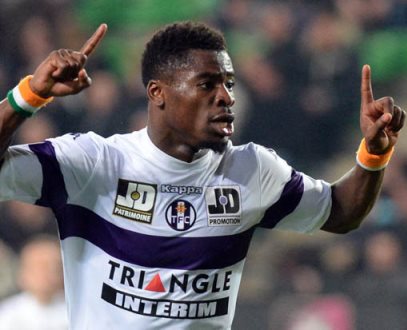 The transfers are well and truly on even before the start of transfer window and premier league clubs are active as ever.
The toughest league in the world is surely going to be more intriguing next season with Manchester United ready to splash cash to bounce back immediately.
On the other hand, top teams are ready to reinforce their squads as well. Arsenal need a top quality striker and right back to start with.
With Bacary Sagna not extending his stay with the gunners, the North Londoners are losing one of the best full backs in the league and according to reports, Arsenal are on the verge of sealing $12m deal for Toulouse right back Serge Aurier.
The 21 year old Ivorian is likely going to be Sagna's replacement but is he the right choice being not that experienced, we shall see.

One player who is in the limelight these days is former Gunner Cesc Fabregas. When a quality midfielder like him is up for sale, surely there are going to be many clubs interested.
Chelsea, Liverpool, Arsenal and Manchester United want him but according latest news, Red Devils are winning the race to sign Cesc from Barcelona.
As per the provided link, Barca are ready to sell Fabregas to the highest bidder and for now, United are the ones in charge who have submitted £34m offer for the Catalan star, Blues have offered £32m and Gunners only £29m.
Not to forget, United are not in the Champions League and that is one major obstacle for them in hope of luring Fabregas.
Follow Soccerisma on Twitter: Soccerisma
(Visited 49 times, 1 visits today)