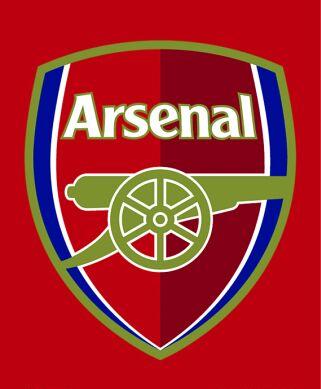 After the defeat suffered at the hands of Stoke City, Arsenal fans have started to fear the worst that once again it might be a trophy-less season for them.
Eight long years without a title, gunners have that habit of choking at the worst possible time. Will it happen this year as well, we shall see.
We are well aware of the fact that the upcoming tough fixtures are going to define Arsenal's season but the image provided below is perhaps the most scariest sight for anyone related to Arsenal football club.
It shows that the game against Stoke was really a must win game. Surely, Hell awaits Arsenal as they face one tough fixture after another.
One can say that they are perhaps out of CL already with no chance of shocking Bayern again after losing 2-0 at the Emirates.
May be Arsenal should focus on the FA cup as it provides the best opportunity for the club to end their long trophy drought.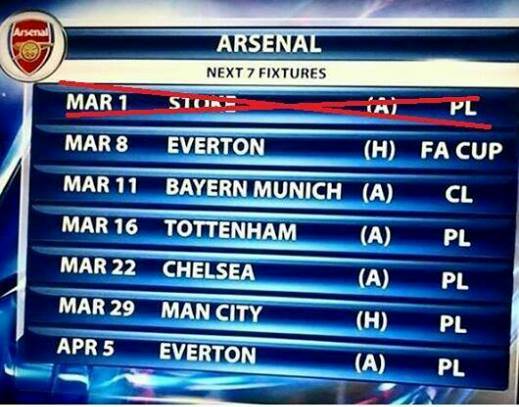 (Visited 69 times, 1 visits today)