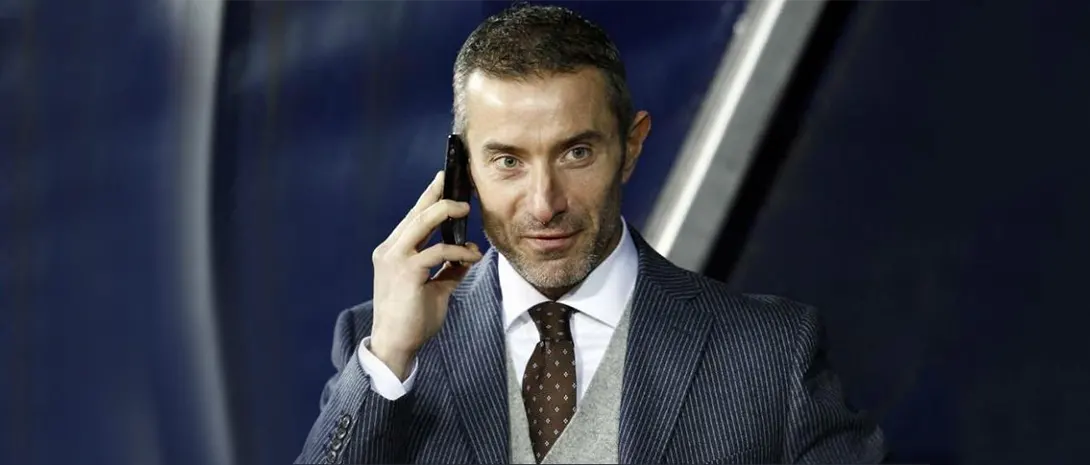 Key Takeaways:
Andrea Berta, Atletico Madrid's sporting director, is in the spotlight for his transformative recruitment strategies.
Manchester United and Tottenham Hotspur reportedly have Berta on their radar, potentially signaling upcoming changes in their executive teams.
Paris Saint-Germain (PSG) is also seemingly intrigued by Berta's capabilities, especially amidst their football identity overhaul.
A shift to another club for Berta could mean significant recalibrations in recruitment and strategy wherever he lands.
A Coveted Strategist: Berta's Impact on Atletico Madrid
As football clubs continually navigate the ever-changing landscapes of the sport, Andrea Berta, renowned for streamlining and enhancing Atletico Madrid's recruitment process, finds himself becoming a point of interest for several football powerhouses.
❗Juventus are looking at Atletico's sporting director Andrea Berta to replace Cherubini at the end of the season. The Italian is Juventus' primary target for the role.

[@TuttoSport] #Juventus pic.twitter.com/7xR43qBN0d

— Forza Juventus (@ForzaJuveEN) March 25, 2023
Transformative Steps at Atletico Madrid
Berta, whose tenure at Atletico spans a decade, has been instrumental in recalibrating their recruitment strategies, shifting from a previously erratic approach to one that's now admired and studied in the football world. His journey from technical director, through two Champions League finals, to sporting director in 2017, is testimonial to his strategic acumen in the sporting realm.
Manchester United: A Considered Approach
Manchester United has notably had Berta on their list of interests before, and recent developments within the club may well reopen the discussion around his potential inclusion. Although any appointment would not perturb John Murtough's existing role as director of football, insiders reveal that the current season's subpar commencement has sparked deliberations regarding their ongoing strategy, with Berta's name once again floating to the surface.
➡️ https://t.co/aFEzKQWDuA
Breaking news: Manchester United, Tottenham Hotspur, and Paris Saint-Germain enter a fierce battle for the extraordinary football executive Andrea Berta! Known for Atletico's recruitment prowess, Berta could reshape these clubs with his youthful playe… pic.twitter.com/mKRzK9C8Ay

— topcrnr (@topcrnr) October 5, 2023
Structural Changes at Tottenham Hotspur
Meanwhile, Tottenham Hotspur is in the midst of reshaping its executive team, especially following the departure of managing director of football, Fabio Paratici. Berta's extensive experience in recruitment and his penchant for focusing on younger player profiles might align well with the club's ongoing internal revamp and future strategies.
PSG's Overhaul and the Potential Role for Berta
On a parallel note, PSG is navigating through its own transformation, particularly following a 4-1 Champions League setback against Newcastle. As the French champions pivot towards a youth-centric approach, Berta could potentially offer the insightful, strategic outlook that PSG seeks during its comprehensive overhaul.
Gearing Up for Future Plays
As the football giants explore their next steps in a season that has presented varied challenges and opportunities, the potential shuffle of executives and their strategic methodologies will be keenly observed by fans and stakeholders alike. Andrea Berta, with his noteworthy track record, could indeed become a pivotal piece in the strategic puzzles of any of these renowned clubs, and the unfolding developments will assuredly be closely watched in the times to come.
(Visited 23 times, 1 visits today)