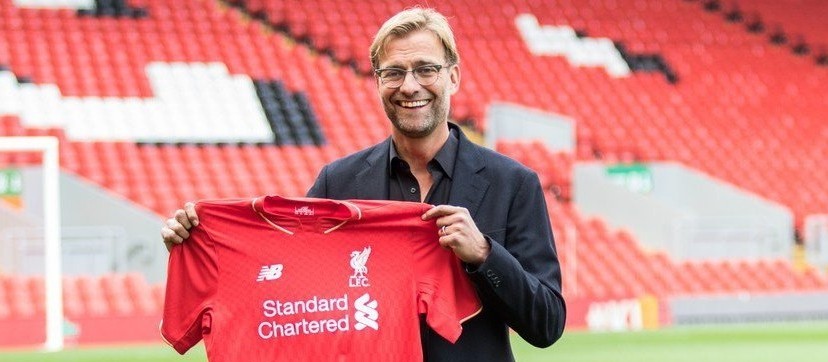 Liverpool's head coach Jurgen Klopp has made an apology for his side's poor Premier League performance over the current campaign. The manager also called for the team to be "more greedy" when given the chance to score a goal in their games.
This season, the overall performance of the Reds has been a lot below their potential, making a record-low goal haul in the competition. Liverpool have managed to score only 22 goals in 20 games of the highest rank, making this the poorest goal season of the club in its entire history.
Klopp was forced to ask the team's fans for forgiveness for the team's unfortunate game after the Reds suffered a heavy 2-0 defeat at West Ham over the weekend. Apart from making an apology to Liverpool's supporters, the club's manager also explained that "the chances" are in the very base of netting goals, so his men need to make their best in order to use every single opportunity for a goal.
He also shared that the team must be more concentrated on the game as well as more disciplined when it comes to delivering the best they can.
According to Jurgen Klopp, his side are provided with a lot of situations they can take advantage of, but do not actually use them. The truth is that the club has had some outstanding performances such as the one against Southampton, in which a total of six goals were netted by Klopp's men. Unfortunately, the squad has quite serious problems when it comes to some key players' injuries, and the manager is well aware of the situation.
The head coach of Liverpool shared his belief that the team can do better and admitted he was not happy with his side's defeat at the weekend. Klopp said he had not been satisfied with the result, and he had a serious talk with the squad over their overall performance. In addition, the manager of the Reds admitted that the team had not been quite concentrated on what had been happening at the pitch, so it was understandable why the players had not provided their maximum.
He also revealed that he demanded from his men to show an improvement in their Capital One Cup fixture against Stoke City that is scheduled for Tuesday. Still, Klopp said that the players are not the only ones to blame for the poor results of the team lately. The manager shared that it is him who is also responsible for any defeat his side had, and admitted that he felt responsible for the defeat at West Ham, too.
(Visited 57 times, 1 visits today)