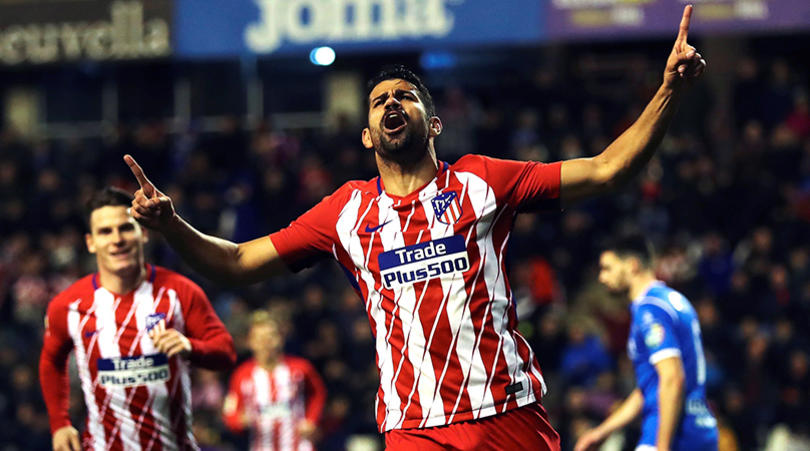 Atletico Madrid booked their place in the Europa League final after they secured a 2-1 aggregate triumph over Premier League side Arsenal. The Spanish giants already had an away goal advantage after their 1-1 draw at the Emirates and they followed it up with a 1-0 home victory. Diego Costa scored a first-half winner for the hosts.

Three things we learned:
Diego Costa makes defining impact against Arsenal: The Spaniard has generally been the Gunners' nemesis when they have tackled Chelsea in recent seasons and it was no different with Atleti. Right from the start, the striker imposed himself on the Gunners backline with his presence and he managed to use his physical strength to fend off Hector Bellerin prior to the goal. The Spaniard has now scored in back-to-back games against the Gunners and this includes last season's FA Cup final, where he was on the losing side with the Blues.
Arsenal's defence a letdown once more: Arsenal were once again nervous in their defence and they could have quite easily conceded more than on Thursday night, barring some last-ditch defending from Calum Chambers. The Englishman made a strong impression after coming on for injured skipper Koscielny but aside from him, the rest were a disappointment. Hector Bellerin was guilty of failing to track Costa prior to Atleti's opener, and he was physically outclassed by the former Chelsea man. Surely, the new manager needs to rebuild the defence from scratch with a new leader.
Arsenal's average showing in the attack front: Unlike at the Emirates, Arsenal looked far off from an attacking threat against Atleti. The Gunners had made several runs towards the opposition goal but they were let down by their inability to strike at the first attempt. Moreover, Bellerin and Monreal appeared to be neutralised with very few of their crosses approaching the feet of an Arsenal player in the box. The north Londoners had just one attempt on goal with Granit Xhaka's hopeful long-range strike.
(Visited 154 times, 1 visits today)