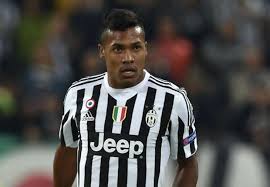 Manchester United could reportedly get their hands on Juventus defender Alex Sandro when their season comes a close. The Brazil international has constantly been associated with a Premier League over the past year and it appears that the Red Devils are nearing an agreement with their Serie A counterparts.
According to The Sunday Times, the Mancunian giants are leading the queue to sign the former Porto man, who is keen on pursuing a move to Old Trafford during the summer. It is added that an agreement could be reached when their respective seasons come to a close, though the deal is likely to cost in upwards of £50m.
Sandro has mostly featured in the left-wing position under Max Allegri this season and his tendency to overlap his wide players is surely an attribute which will have impressed manager Jose Mourinho.
Despite this, it is unclear whether Sandro could earn regular gametime on the left side of the defence with Mourinho recently affirming that Ashley Young would continue playing a predominant role in the position.
Young has mostly plyed his trade as a winger over the course of his career but he has made a strong impression in the left-back spot this term where he has managed a number of top-notch performances.
One of those came during a 2-1 Premier League victory over Liverpool in March where England manager Gareth Southgate was particularly impressed with the way he restricted the movement of Mohamed Salah into the box.
As such, it will be interesting to see how Mourinho can fit in both Sandro and Young in the same lineup unless he plans to play the latter at right-back ahead of vice-captain Antonio Valencia.
Manchester United ended their league campaign in second spot with an 81-point tally and they now have the chance to contest for silverware this weekend. The Red Devils face Chelsea in the final of the FA Cup at the Wembley on Saturday.
(Visited 135 times, 1 visits today)