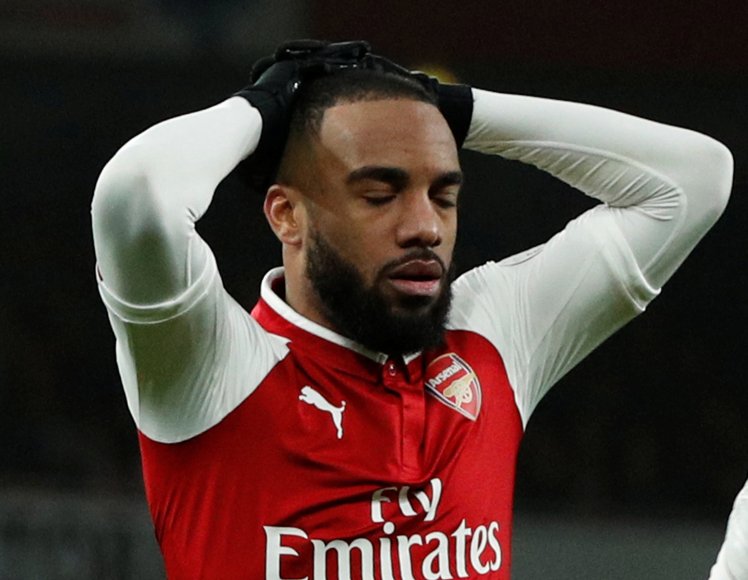 Arsenal endured a frustrating evening against Atletico Madrid as they were held to a 1-1 draw in the first leg of their Europa League semi-final. Atleti found themselves down to 10 men within nine minutes but the Gunners could not effectively capitalise on the advantage at the Emirates Stadium.

Three things we learned:
Laurent Koscielny on the decline: The France international has been one of the Gunners' most consistent defenders over the past eight years, but his performances this term have been far from impressive. The Frenchman was clearly at fault during a similar dominating display against Manchester United back in December and his positioning once again cost him with Antoine Griezmann pouncing with the away goal. Arsenal have not kept clean sheets in the previous five games in which Koscielny has featured and this is certainly a worrying stat for a player, who has regularly been handed the leadership duties.
Antoine Griezmann makes Arsenal pay: Arsenal were comfortably in control of the game after scoring via Alexandre Lacazette in the second period but a slice of luck for Griezmann allowed him to score a crucial leveller. Prior to the goal, Griezmann was assisted by a poor clearance from Koscielny and a slip from Shkodran Mustafi but the Frenchman maintained his composure to find the scoresheet unlike in his previous European game at Sporting. The goal is surely to have dampened the spirits of the Gunners' players, who gave their very best to secure a positive result.
Alexandre Lacazette's promising form: Lacazette has looked refreshed every since his return from a knee surgery earlier last month. The Frenchman had come into the game on the back of six goals in as many matches and he managed to deliver another strike with a wonderfully crafted header in the second period. Despite his dominating presence, the 26-year-old would surely be disappointed with his overall showing after he failed to make the most of a clear-cut opportunity, early in the first half.
(Visited 88 times, 1 visits today)