Manchester United FC is one of the biggest teams in the world and a lot of renowned celebrities follow them with a passion. One such celebrity is Usain Bolt.
The Jamaican speedster is a renowned Manchester United supporter and according to reports (Daily Star) he wants to complete a stunning cross-sport career switch to join and play for the Red Devils.
Bolt, who holds numerous track and field records is going to have a trial in March with German Bundesliga side Borussia Dortmund and he is adamant that he can become a professional footballer.
Also Read: Mourinho Ready to Sign €135,000-a-week Star for Manchester United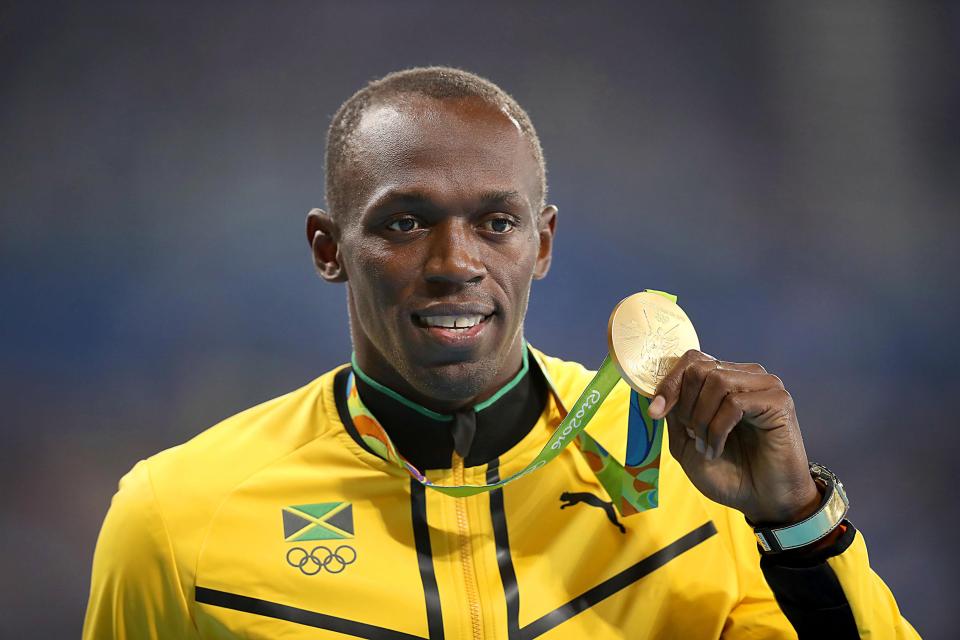 The 31-year-old superstar won eight Olympic gold medals before deciding to retire last year.
As per the provided Star link, Bolt claimed that one of his biggest dreams is to sign for Manchester United and for that he has asked Alex Fergsuon to push his case.
Usain might still be very fast but it will be intriguing to see if he has the skill and ability to do well in the trials with Dortmund.
(Visited 88 times, 1 visits today)