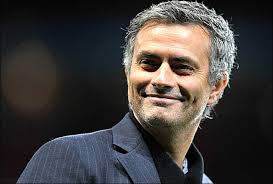 Manchester United are interested in strengthening their attack and lately, they have been heavily linked with Argentine international and Juventus star Paulo Dybala.
According to reports (Mirror), going on in the media, Manchester United boss, Jose Mourinho has told club's record signing Paul Pogba to help him lure the South American attacker.
The 24-year-old La Albiceleste star played with Pogba for just one season at Juve and became close friends, therefore, Jose wants the French star to make use of his friendship and convince Dybala to move to Old Trafford.
Also Read: Rashford Starts as CF – Man Utd's Strongest Possible 4-2-3-1 XI vs Everton
Dybala was on fire in the league game against Hellas Verona at the weekend and scored 2 goals to help Juventus earn all three points.
Overall, Paulo has scored 17 goals and provided 4 assists in 26 appearances for the Old Lady in the current campaign. Capable of playing anywhere in the attacking third, Dybala will largely improve Man Utd's offense he ends up moving to the club.
As per the provided Mirror link, Mourinho is concentrating on luring Dybala in a deal worth 90 million pounds ($121.5million). United want him at Old Trafford this month but it is mentioned that they may have to wait until the end of the season to secure his signature.
(Visited 82 times, 1 visits today)