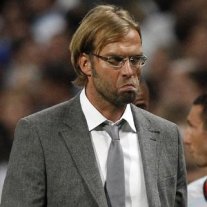 Liverpool have been linked with Spanish international and Real Madrid midfielder Dani Ceballos lately and the latest reports are intriguing.
Last month, we covered a report (via Diario Gol) claiming that Dani's agent exchanged messages with the representatives of Liverpool, Roma, Inter and Arsenal.
Few days back, the Spanish source reported that Liverpool are one of the most interested teams in pursuit of the 21-year-old star and Klopp wants him at Anfield to replace Coutinho.
Also Read: Klopp Clear to Sign €75million Star for Liverpool
Dani joined the European Champions from Betis last summer and his contract has got a mammoth release clause (Sport) of 500 million euros (£443million).
The dilemma is that Ceballos has mainly been a bench warmer under the management of Zinedine Zidane. So far, he has only started 4 games in all competitions this season.
Dani wants things to change and now, Diario Gol claim that his agent has already told Perez that his client has got 5 offers on the table and one of them is from Liverpool, who want him to replace Coutinho at the club.
Last season, the Spaniard featured in 30 league games for Betis, scored 2 goals and provided 2 assists.
(Visited 62 times, 1 visits today)