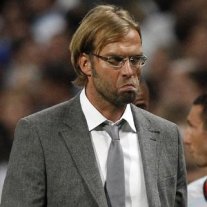 Liverpool are looking to sign a quality player to replace Coutinho and a former LFC player in the form of Suso is in the lime light.
Back in November, we were the first to exclusively reveal that Liverpool are ready to re-sign the Spaniard and that he could be the one to replace Coutinho at Anfield.
Lately, reports (Calcio Mercato) have suggested that the Reds are looking to sign the Spaniard in the winter transfer window. Yesterday, GdS claimed (via Edicola rossonera) that AC Milan would not even sell him for 80 million euros.
Also Read: Liverpool Offer 5x Terms to Sign $73million Star
However, we have gathered more information and as per a source close to the player, Liverpool are close to agreeing fee with the Rossoneri and could even meet the release clause of star. The release clause is reportedly 40-50million euros (Calcio Mercato)
The source claim that Milan spent a lot in the summer but they are 11th in the table and would suffer huge losses by not qualifying for the Champions League. Therefore, they are willing to sell Suso to Liverpool. The source further stated that Suso has unfinished business at Anfield but he is somewhat reluctant on moving to Liverpool because he wants to go to the World Cup.
He made his debut for the senior national side back in November last year and has a better chance of earning place in the WC team if he stays with Milan, where he is a superstar. At Anfield, the competition for starting places is very high.
In the current campaign, so far, Suso has scored 7 goals and provided 9 assists in 27 appearances (all competitions) for the 7 time European Champions.
We shall see how the transfer saga unfolds and will keep you updated.
(Visited 87 times, 1 visits today)