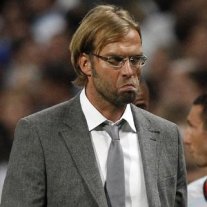 Liverpool desperately needed to sign a strong center half to sort out their back line and they have completed that objective now.
Few days back, the Merseysiders revealed on their website that they had reached an agreement with Southampton and Van Dijk to complete the transfer of the Dutch star.
The winter transfer window opened today and now, the Reds have officially sealed the signing of the 26-year-old defender.
Also Read: $40million+ Star Ready to Agree Liverpool Move
As per reports going on in the media, Liverpool have sealed the signing of the Netherlands star for a fee (The Guardian) worth 75 million pounds (€84million).
Virgil moved to the Premier League after winning two Scottish league titles with Celtic. In his first campaign with the Saints, he won the club's Player of the Season prize.
He made 12 appearances for Southampton in the current campaign and now, Liverpool supporters will be looking forward to his debut. Klopp has confirmed (LFC) that the club will take their time and prepare Van Dijk well before he gets his first game.
After spending the above mentioned fee, Virgil will likely get straight into the starting XI. It will be intriguing to see who will be his long term partner in the central defense.
(Visited 126 times, 1 visits today)