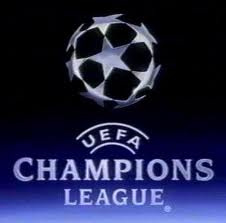 Liverpool booked their place in the KO rounds of the UEFA Champions League for the first time since 2009 after beating Spartak Moscow 7-0 to top their group last week.
Back in 2009, the Merseysiders were drawn against Real Madrid in the Round of 16 and the Reds won that tie 5-0 on aggregate under the management of Rafael Benitez.
This time around, the Anfield club would surely like to avoid the Los Blancos, who have won the last two competitions and are one of the favorites to lift the title again.
Also Read: Klopp can Sign €75m Star for Just €15m-€20m
Apart from Real Madrid, in today's draw, Liverpool could meet teams like Porto, Juventus or Bayern Munich who have won the Champions League as well.
Other than that, the Reds could face Shakhtar or Basel in the Round of 16. The Swiss side had an easy group but it must be remembered that they defeated Manchester United.
On the other hand, the Ukrainian side defeated the likes of Feyenoord, Napoli and even high flying Manchester City in the group stages.
In my opinion, the best possible draw for Liverpool would be to meet Basel, who are arguably the weakest team in the remaining 16 clubs.
(Visited 49 times, 1 visits today)