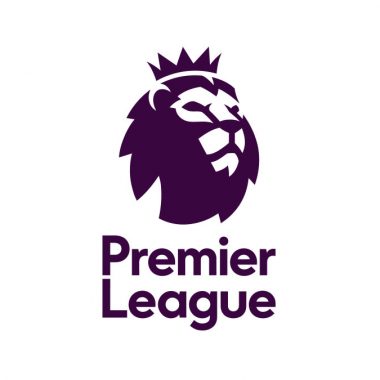 Was anyone really shocked when Crystal Palace gave Frank de Boer the boot after just four games in charge?
Given the cutthroat nature of the Premier League, this certainly is not a heart stopping shock. However, with the record for shortest spell in charge of a Premier League club now broken, it's fair to say it's been enough to cause a few palpitations within English football.
With other managers now looking nervously over their shoulders, the inquest has begun as fans, players and pundits try to dissect the situation and establish if Palace's chairman Steve Parish was right to pull the trigger this early.
Well, looking at the latest table, Palace are propping up the rest of the league with zero points, seven goals conceded and zero goals scored. As if that wasn't bad enough, the bookmakers have already written off the Eagles. Taking a quick look through all the football betting odds, the team at Sun Bets has cast out the side's odds of winning the league to a distant 1,000/1 but reeled in the relegation odds to a worrying 5/4.
For all intents and purposes, de Boer's brief reign as Palace manager was a statistical nightmare, but does it mean it was right to sack him? Was he given enough time to find his groove or did the suits at the top need to stem the bleeding before it turned into a gaping wound? Well, there's certainly a case to be made that the sacking was premature. However, as we're about to demonstrate, there are also five solid reasons why it was not only the right time, but necessary to deal with the Dutchman sooner rather than later.
Crystal Palace Aren't Ajax
Frank de Boer is a product of the Ajax system and it's something he can't escape. Unfortunately, as attractive and successful as this precise, passing style of football has been over the decades, it's not something the Palace players were able to adapt to. That's not to say they weren't physically capable, it's more that they've been conditioned to play a more direct, less "fancy" style over the seasons.
From Neil Warnock and Alan Pardew to Sam Allardyce, Palace have been encouraged to play a tough brand of football and, in patches, it works. Because of this, shifting to a 3-4-3 formation that's passed on intricate movement was virtually doomed to fail from the start. The saying "you can't hammer a square peg into a round hole" sums up the situation best and one of the main reasons de Boer wasn't able to get the best out of his players.
He Was a Confidence Killer
Trying to make an entire team conform to a formation is one thing, but when you single out players at a critical stage in their careers and lambaste them, it's never a good thing. The Dutchman was particularly critical of Martin Kelly and Joel Ward. The former was told in no uncertain terms that he "wasn't good enough" to play for Palace (despite serving his apprentice at Liverpool), while the latter couldn't even get a game in an 11 vs. 11 training match.
In fact, as if to rub salt into Ward's wound, de Boer reportedly told him to watch from the sidelines and learn how to play as a wingback. Shattering the confidence of two solid young players in your first few weeks as a manager is reprehensible and, in many respects, more than enough of a reason to show someone the door.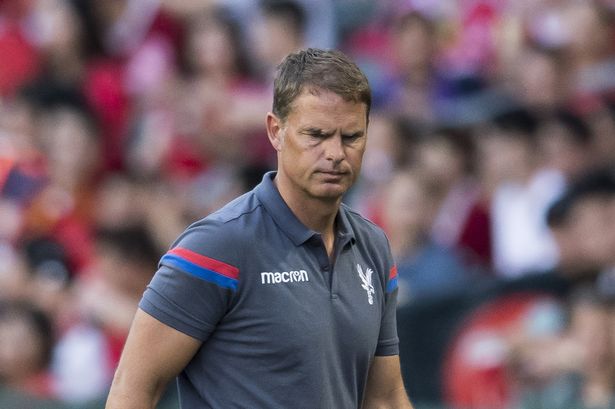 You Have to Fail Fast
In the world of online tech there's a saying that start-ups often use and it's "fail fast". Basically, if an idea is going to work, you'll know within a very short space of time. Because the tech world is moving at such as fast pace, there isn't time to ponder and consider the what ifs. If you have a plan, you stick to it and throw everything at it from the start and see what happens. If it fails within weeks, you cut your losses and move on. In this instance, Parish has done the right thing. To many it was obvious the brand of football de Boer was trying to bring to the table wasn't going to work.
That's Just the Way It Is
This point is one that could be applied to any Premier League manager, so it would be wrong to exclude de Boer from the mix. Put simply, if you don't win games at the top level of English football, you'll get sacked. With dozens of top coaches all ready to step in on a moment's notice and secure a lucrative contract with some of the top football clubs in the world, there simply isn't room for error.
Yes, there have been some exceptions to the rule – Arsene Wenger possibly being one of them – but the bottom line is that if you can't win games, you won't keep your job. In four matches, de Boer's side failed to pick up a point and, what's more, it didn't even look as though they were close. With no goals scored and losses to Huddersfield (3-0) and Swansea (2-0), it's obvious from the early results that either something had to change of Palace fans could expect to see their players struggle against even the weakest of Premier League sides this season.
De Boer Was "A Bit of a Weirdo"
The final reason why it was right to sack de Boer is possibly slightly subjective and based on hearsay, but there's very rarely any smoke without fire. According to reports (Daily Mail), de Boer was "difficult" to get along with and, for some, a "bit of a weirdo". We certainly know he was a hard-nosed player in his day and that likely translated into his managerial style, but it's not good when personalities clash in the dressing room. Even if he's not a "weirdo", the very fact his personality and temperament is being mentioned suggests there were issues. When this is the case, things rarely improve. Like a relationship that's gone sour, the only sensible thing to do is breakup and, in this case, it seems right that Palace divorced themselves from de Boer.
Author bio
Dan Smyth is a freelance sports and betting writer with almost a decade's worth of experience covering everything from poker and football to boxing and MMA.
(Visited 122 times, 1 visits today)