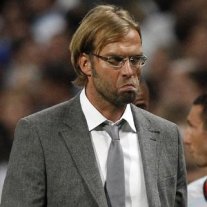 Liverpool need to reinforce their midfield and the back line before the start of the new PL campaign and the latest reports suggest that they are linked with a French midfielder.
According to reports going on in the media, Geoggery Kondogbia wants to leave Inter Milan this summer. Today, Gazzetta dello Sport (press image provided below) covered a report and claimed that the Nerazzurri are demanding a fee of €25million-€30million for the 24-year-old star.
The renowned Italian source have mentioned that the Premier League sides are rich and in the race to sign the Les Bleus midfielder, the likes of Liverpool and Spurs are in the lead.
Also Read: Klopp Pressing to Sign $29million Star for Liverpool
Kondogbia was a strong defensive midfielder for Monaco before moving to Inter, where he could not really settle. In the last campaign, he started 20 league games, scored 1 goal and provided 2 assists.
As far as Spurs are concerned, they do not need to sign a defensive midfielder because Pochettino has already got two solid DMs in the form of Eric Dier and last summer's signing Victor Wanyama in the squad.
The North Londoners need a quality cover striker, they need to sell and replace Sissoko and must sign a right back to replace Walker as well but they definitely do not need a holding midfielder.
Liverpool on the other hand have lacked a strong holding midfield star since the departure of Mascherano to Barca back in 2010. In your opinion, should Klopp splash the cash to sign Kondogbia?


(Visited 94 times, 1 visits today)