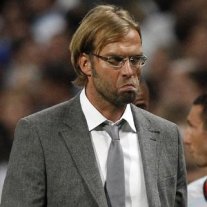 Liverpool have so far failed in their pursuit to lure Leipzig star Keita. Moreover, star midfielder Adam Lallana is going to miss the first two months of the new campaign due to a thigh injury.
In such a scenario, Klopp must act swiftly and splash the cash to reinforce his midfield department before the transfer window closes this month.
Rumors (World Football Index) suggest that Liverpool want to sign Arturo Vidal. The report has been covered by a not so renowned source so it is better to not believe it.
However, in my opinion, Vidal would be the perfect midfielder to strengthen the Anfield club and Liverpool have to splash the cash to secure his signing.
Also Read: Liverpool have Submitted Firm Offer to Sign Star – €50million Bid was Mentioned in June
The 30-year-old Chilean international is one of the most complete midfield stars in the world. He is strong in the defensive midfield, creative in the central midfield and productive in the attacking midfield as well.
Over the years, Vidal has proved to be brilliant for the likes of Leverkusen, Juventus and Bayern Munich. In the last campaign, he started 34 games for the Bundesliga giants and directly contributed in 13 goals (9 goals and 4 assists).
Klopp needs an experienced figure in the center of the park to dominate the midfield battles next season and Arturo can provide that experience. He has played 90 games for the senior national side and scored 22 goals.
His current deal with the Bundesliga giants will expire in less than 2 years so he should not really expensive. However, his wages are going to be quite high, he earns (Bild) €10m-a-season (€192,000-a-week).
In your opinion, should Klopp sign Arturo Vidal?
(Visited 92 times, 1 visits today)