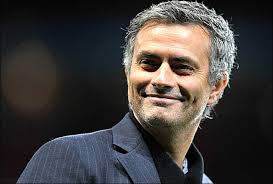 Manchester United have been linked with Welsh international and Real Madrid star Gareth Bale for a long time and now Mourinho has even talked about the star playmaker himself.
The Red Devils will collide against the Los Blancos in the European Super Cup contest tonight and the Portuguese boss had some remarks for Bale.
The former Chelsea manager stated that he will fight other teams to secure the signing of the former Tottenham Hotspur superstar if Real Madrid are ready to offload him and he is ready to leave (via Independent).
Also Read: Mourinho Ready to Get $53million Star Signing Done for Man Utd
If reports in the media are anything to go by then Jose's demands are being met. Few days back, it was reported (via Marca) that Real are looking to sell Bale to make way for Monaco sensation Kylian Mbappe.
Moreover, we covered a report (via Don Balon) yesterday claiming that the $24million-a-year (via Guardian) attacker is ready to join the Old Trafford club.
Further doubts about the 28-year-old star's future are going to be created if he does not make it into Real's starting XI for the European Super Cup final tonight. In your opinion, should Jose secure the signing of the Bale?
(Visited 87 times, 1 visits today)