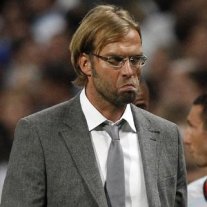 Liverpool were brilliant against Arsenal yesterday but they still need major reinforcements to win the title this season.
The Reds lack quality depth in their squad and the evidence of that was provided against the Gunners as Sturridge and Milner were the only established players on Klopp's bench.
As per reports going on in the media (Sport), Liverpool are prepared to sell Coutinho and are in negotiations to sign Bayern Munich star Renato Sanches, who Klopp likes very much.
The German manager must also sign a top attacking midfielder if Coutinho is sold this summer.
Also Read: After Changing Agent, Star Furiously Explains he wants Move – Liverpool Favored
The 20-year-old Portuguese international is rated (ESPN) around 48 million euros (£44million) and last year, he won the coveted Golden Boy award for his brilliant displays for the national side and Benfica.
The former Primeira Liga star is a dynamic box to box midfielder, who will be able to provide a lot of pace and energy if he ends up joining Liverpool.
Klopp likes fast and tireless working players and Sanches would perfectly fit into his system at Anfield. The Merseysiders already have more than a few options in the central midfield and if Renato joins, he should get the nod to start in the most advanced midfield position.
Here is how Liverpool will line up with Renato Sanches.

(Visited 85 times, 1 visits today)