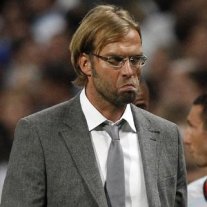 Liverpool splashed the cash and signed a new goalie last summer by luring Loris Karius from Mainz.
Manager Jurgen Klopp immediately made Karius his first choice GK, however, the German international failed to shine and after inconsistent performances in the first half of the campaign, the former Dortmund boss opted to bring back Simon Mignolet into his starting XI.
The Belgian international was brilliant in the second half of the campaign and it will be fair to say that without his heroics in the last months of the season, the Merseysiders would have failed to qualify for the Champions League.
Still, reports in the media suggest that Liverpool are looking to sign a new goalie and Sevilla's Sergio Rico is in the lime light.
Also Read: Liverpool Prepared to Agree €7.8million-a-year Deal to Sign Star
According to ABC Sevilla, Liverpool have already communicated their desire to start negotiations with Sevilla to sign the 23-year-old star.
Rico has won 2 Europa League titles with the Spanish side. Last season, he featured in 35 league games and kept 12 clean sheets.
As per the provided ABC Sevilla link, the La Roja star has got a release clause of 30 million euros ($34million) in his contract but the Reds will no way come near that figure and are prepared to offer around 12 million euros to secure his signature.
In your opinion, do Liverpool need a new first choice goal keeper?
(Visited 60 times, 1 visits today)