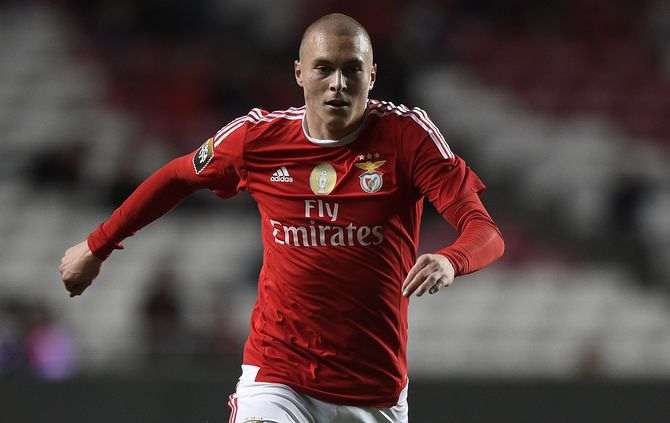 Manchester United recently signed a new central defender in the form of Victor Lindelof from Portuguese side Benfica.
Not to forget, they already have stars like Rojo, Blind, Smalling, Bailly and Jones and therefore, they really do not need to sign another CB this summer.
However, reports in Brazil suggest that the Red Devils recently moved in with an offer to secure the signing of Marquinhos from Paris Saint-Germain.
According to renowned Brazilian outlet Globo Esporte, Manchester United made the biggest offer worth 70 million euros ($78million) to sign the Samba star. Barcelona made an offer worth 45 million euros. Real Madrid inquired about the defender as well but did not make any bid.
Also Read: Mourinho Ready to Launch Assault to Sign £70million Star for Red Devils
As mentioned above, United have an over-crowded central defense and they have already signed a center half this summer. Therefore, it will be fair to assume that United probably made the bid to sign Marquinhos before signing Lindelof. A certain Spanish source reported about such an offer last month.
In May, Sport claimed that United made an offer worth 70 million euros to sign the South American defender and PSG were willing to accept. So what has happened?
Marquinhos' contract with PSG will expire in 2019. He wants to stay for one more season because the club has helped him get into the senior national side and he is focusing on playing for the Selecao in the 2018 World Cup (Globo Esporte).
The 23-year-old defender's market value will surely decrease next summer (if he does not sign a new deal) and it is feasible for the French giants to sell him this summer. We shall see how the transfer saga unfolds in the coming months.
(Visited 78 times, 1 visits today)