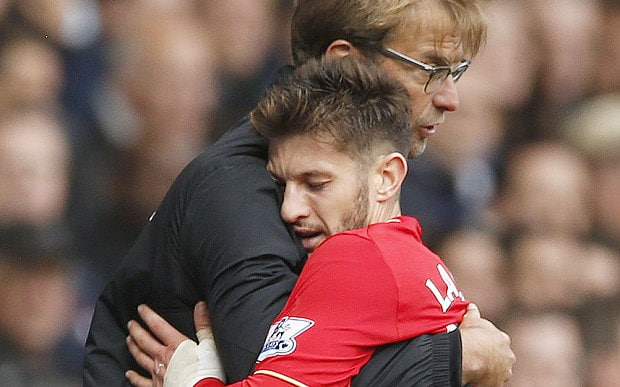 Manchester United and Manchester City failed to win their respective games yesterday and that helped Liverpool retain their 3rd place in the table.
The Reds have a great opportunity of strengthening their position by beating Watford in the Premier League tonight.
Liverpool suffered a shocking defeat at the hands of Crystal Palace at Anfield in the last game and they must bounce back big time without more than a few key stars. The good news is that Adam Lallana may start for Jurgen Klopp.
The €43million (CIES) has scored 7 goals and provided 7 assists in the league this season and not so long ago, he signed a new deal with the Merseysiders. However, the England international has not played since his appearance against Manchester City back in March.
His return will be a huge boost for the Anfield club in their pursuit of Champions League football. The 28-year-old star may replace Lucas and start in the midfield for the Reds.
Also Read: After Liverpool's Offer – $52million Star Wants this From Club
Here is Liverpool's strongest possible 4-3-3 XI vs Watford.


(Visited 81 times, 1 visits today)