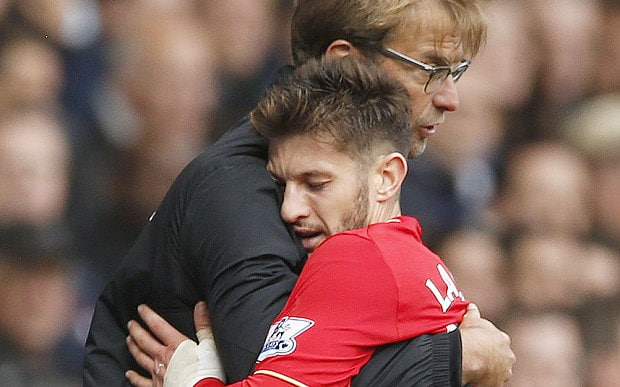 In 2016, Liverpool were in a brilliant position to challenge for the Premier League title. However, after average performances last month, the Reds are virtually out of the title race and should focus on qualifying for next season's Champions League.
The Merseysiders do have top class players in their squad but they lack depth big time and that is one of the main reasons why they have been inconsistent.
Jurgen Klopp should splash the cash in the summer transfer window to strengthen his squad's quality and depth. The former Borussia Dortmund manager must sign players for all the key departments to challenge the best of teams next season.
Striker
Liverpool let go the likes of Mario Balotelli (LFC) and Christian Benteke last summer. The duo have been in decent form for their respective sides this season.
Danny Ings is out injured and Daniel Sturridge has been out of form in the current campaign. Moreover, Klopp has mainly utilized Firmino in the CF position. Origi has mostly warmed the bench as well.
In such a scenario, Liverpool must sign a prolific goalscorer next summer and Jurgen would love to lure Aubameyang, who is one of the best strikers in the world.
Goalie
Liverpool signed Loris Karius last summer but the German international proved to be inconsistent to an extent that Klopp had to bring back Simon Mignolet.
The likes of Jordan Pickford and Tom Heaton have been in top form this season and Liverpool should push to sign one of them next season. Joe Hart is also an option.
Mignolet has recently claimed that players are talking about a move to China (Mirror). The CPL comprises of very wealthy teams and PL players are constantly linked with them. Perhaps, Liverpool should sell the former Sunderland goalie to China if they get an offer for him.
In case you want to bet on who will be moving to China, you can view some of the betting sites reviews to find the best offer you can punt on.
Defensive Midfielder
The Anfield club have been shaky at the back for a long time and the absence of a rock solid defensive midfielder is one of the main reasons.
Lucas must finally be sold next summer. The Brazilian international should be replaced by a top player like Tiemoue Bakayoko. The Reds were linked with the French international in January and he will be the perfect man for the job.
Left Back
James Milner, a natural central midfielder, has performed well in the left fullback position this season.
However, Klopp needs a natural defender for that position and must sign one in the summer, who can not only be brilliant at the back but also be effective in the attacking third. Someone like Schalke's Sead Kolasinac should fit the bill.
(Visited 111 times, 1 visits today)