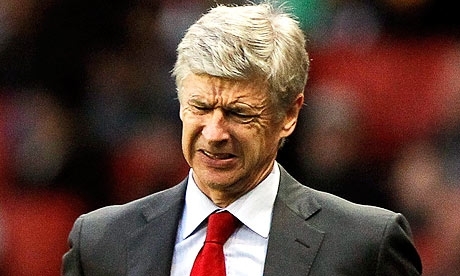 Arsenal have lacked a world class out and out striker since the departure of Robin van Persie and Wenger must splash the cash to sign one.
According to reports (The Sun), the French boss is looking to seal the signing of a top striker in the form of Andrea Belotti but he has been put off by his mammoth price tag of 50 million pounds ($62million).
Wenger has not really been a huge fan of the winter transfer window and back in 2015, he even came up with the idea of scrapping the window altogether (Arsenal).
Therefore, as per the provided Sun link, it is not surprising that the Gunners' boss is ready to wait and pursue Belotti's signature in the summer transfer window.
Arsenal are currently 5th in the table, they need to achieve this season's objectives and for that they need reinforcements this month, not next summer.
This season, the 23-year-old star has been in top form. In 16 Serie A appearances for Torino, Andrea has directly contributed in no fewer than 17 goals (13 goals and 4 assists).
The Sun claim that even the likes of Manchester United and Chelsea are interested in the talented Azzurri center forward.
He made his senior international debut back in September 2016 and has scored 3 goals in 5 appearances.
(Visited 71 times, 1 visits today)