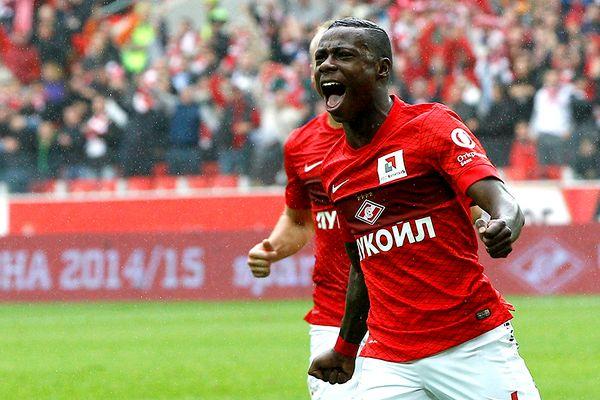 Reports suggest that Liverpool are looking to sign a new playmaker in the absence of Sadio Mane who recently left for the African Cup of Nations.
Dutch international Quincy Promes is heavily linked with a move (via Mirror) to Liverpool and he has what it takes to improve Klopp's offense. However, the Reds really do not need the Spartak Moscow playmaker or any other attacker.
Liverpool have been brilliant in the attack without their best player Philippe Coutinho and they have enough quality in the department to perform well in the absence of Sadio Mane. Moreover, the Senegalese international will eventually return from the AFCON and then what? – Promes will move to the bench?
The Merseysiders are currently the top scorers in the Premier League having scored 48 goals in 20 games. On the other hand, they have been consistently shaky at the back and that is the dilemma Klopp must solve this month if Liverpool are to win the title.
The German manager does not need a playmaker, instead, he really needs a play-breaker.
Klopp signed two quality defenders in the form of Matip and Klavan last summer and the duo have performed well. Still, the Reds have regularly conceded goals, 23 in the league, more than anyone in the top 6.
Why? Because they do not have a top quality defensive midfielder who can provide a solid cover in front of the back four and more importantly, stop counter attacks when Liverpool commit numbers up front in Klopp's usual attacking system.
Currently, captain Henderson is utilized in that position but he is just a make shift DM. Liverpool need a specialist holding midfield star and they have lacked one since the departure of Javier Mascherano to Barcelona in 2010. Even at his best, Lucas has never been as good as Masch was for the Reds and now the Brazilian is just a liability.
Emre Can is not a specialist DM as well and he was average while playing in that position in the last league game vs Sunderland. Lastly, Stewart is not good enough for the first team as yet. Therefore, Klopp must splash the cash to sign a quality player. The Reds are one of the clubs interested in signing Atlanta star Franck Kessie who is on international duty with Ivory Coast at the moment (TMW).
Porto's Ruben Neves and Monaco's Tiemoue Bakayoko are other rising stars who can solve the ongoing conundrum at Anfield.
(Visited 74 times, 1 visits today)