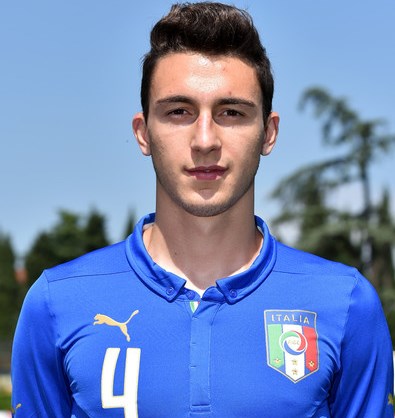 Manchester United's brilliant unbeaten run under the management of Jose Mourinho came to an end last night against Hull City in the EFL Cup.
The Red Devils have failed to win their last three games and must step up big time. As far as the transfers are concerned, the former Chelsea boss has been inactive in the winter window.
As per the latest reports (The Sun), United's Italian defender Matteo Darmian, who (Star) earns £60,000-a-week ($75,000-a-week), is expected to leave the club next summer.
This season, the 27-year-old Azzurri right back has mainly warmed the bench behind Antonio Valencia. He has only started 9 league games in the current campaign.
As per the provided Sun link, Inter Milan are believed to be close to agreeing a deal for the former Torino defender, who is ready to move back to Italy. Moreover, he is looking for a new luxury place and his girlfriend will pick the house. A source claimed:
"He is looking for a spacious apartment in a very nice area. His girlfriend will pick the house."
Darmian joined the Red Devils when Louis van Gaal was in charge of the club. Overall, in 58 appearances, Matteo has scored just one goal and provided two assists for the British giants.

(Visited 121 times, 1 visits today)