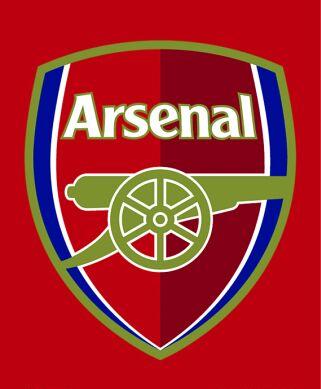 Arsenal are out of the Champions League, well no surprises whatsoever, after Barcelona registered another easy win against the North Londoners at Nou Camp.
The Gunners had a mountain to climb after suffering a 2-0 home defeat at the Emirates Stadium and the Catalan giants scored 3 more in the second leg to further humiliate Arsenal.
Winter signing Mohamed Elneny scored a wonder goal in the second half to give the traveling supporters something to cheer about.

On the other hand, another positive highlight for the Gunner fans was young Alex Iwobi's quality performance against Barca.
The 19-year-old has been in the first team on and off this season and in every single game, the Nigerian international has shone for the Gunners.
The Arsenal supporters were largely impressed by Iwobi's performance and the social media was full of praise for the young attacker. Here are a few tweets from the Arsenal supporters after the game.
#Iwobi has some wonderful Skill-Sets. Cousin of Jay Jay Okocha, not surprised! #Arsenal

— God Bless Arsenal (@Arsenalman2011) March 16, 2016
Big fan of Wenger ending Theo's career on his birthday. #Iwobi
— Rohan (@Rohirrim_AFC94) March 16, 2016
Really impressed with #Iwobi and #Elneny played really well and not phased by the Nou camp.

— Jay 〽️ (@JamieMcKay17) March 16, 2016
Alex Iwobi is a star. Wenger pls bin Walcott and OX. …plssss
— PerryCurtis Elechi (@Perrycurtis) March 16, 2016
Iwobi is a million miles ahead of Walcott lol. Impressed by his technical ability

— Fiddy (@GoldenBalls_) March 16, 2016
Well, at least there was one positive for Arsenal tonight… #Iwobi pic.twitter.com/iu0OrdB8Er
— Lee Stobbs (@LeeStobbs06) March 16, 2016
(Visited 59 times, 1 visits today)