Arsenal fans were excited when the club sealed the signing of world class goal keeper in the form of Petr Cech from Premier League rivals Chelsea. However, little did they know that the Gunners will not even sign a single out-field player in the transfer season.
Since the departure of Robin van Persie, the North London side have lacked a top quality goalscorer upfront. The Dutch forward was the last player to score over 20 league goals for the Gunners.
Currently, Olivier Giroud is Arsenal's main striker but the French international is not a world class talent. Perhaps the Arsenal manager has other ideas.
Arsenal's all time top goal scorer Thierry Henry says (Sky Sports) that Arsene Wenger did try to sign someone on the transfer deadline day.
"I do not think he (Wenger) did not want to bring in anyone, he wanted to bring players as we know, but it did not happen."
The dilemma is that trying is not enough. Moreover, the transfer season was not just about the deadline day, Wenger wasted three months and did not secure a top forward.
If Arsenal fans are still dreaming about winning the Premier League title this season, they must realize that a top four finish is the best the Gunners can achieve with the current squad.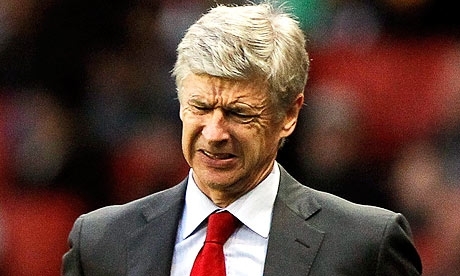 (Visited 150 times, 1 visits today)