Manchester United's new home kit for 2015-2016 season has been officially launched by Adidas and it will be fair to say that the new kit is stunning.
Moreover, Adidas took the launch to a whole new level by focusing on the Red Devil spear.
Some amazing pictures were revealed but arguably the best of the lot is provided below. Schweni is the most decorated player in the squad now and a World Cup winner hence he was probably the main man in the launch campaign.
Man United trio Herrera, Mata and Schweni feature in new kit and the German international is breaking the glass with the famous Spear.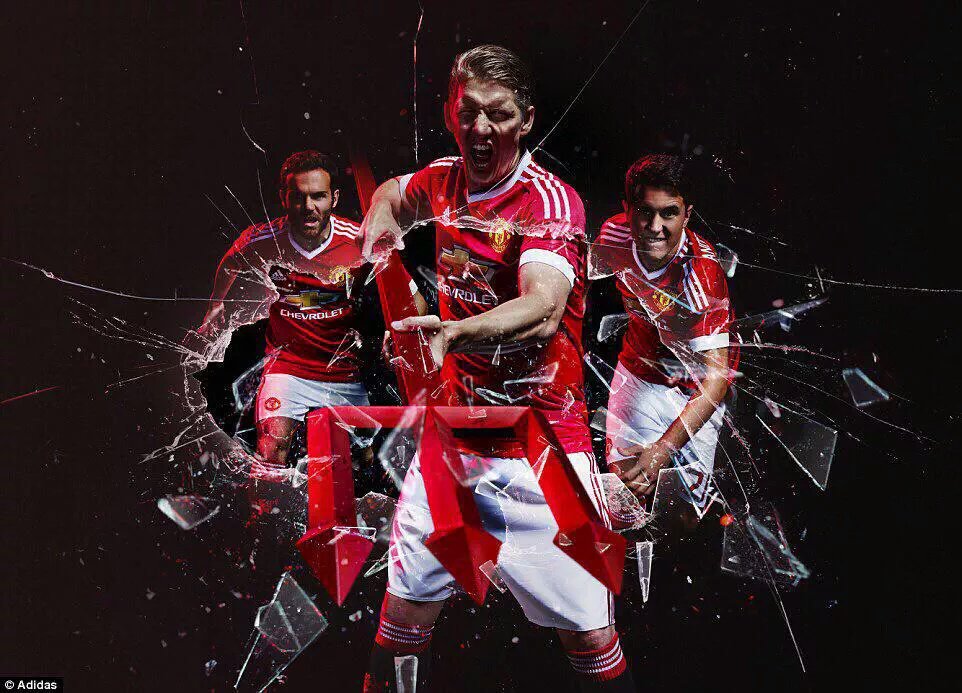 (Visited 347 times, 1 visits today)