Manchester United were by no means convincing in their Premier League victory against Tottenham last weekend and must step up big time if they are hoping to win the league title this season.
The Red Devils still need to add top quality players and Louis van Gaal has got to act swiftly now as there are less than three weeks remaining in the summer transfer window.
Apart from signing proven quality players, the Old Trafford club are also focusing on the talented youngsters that they have in the academy.
According to reports, Manchester United's 19-year-old English midfielder Josh Harrop has announced via his twitter account that he has signed new deal with the Red Devils.
Although Harrop is naturally a central midfield star, he was widely used in attacking midfield last season for United's U21 side.
The youngster featured in 15 U21 Premier League games last season and scored four goals for Manchester United.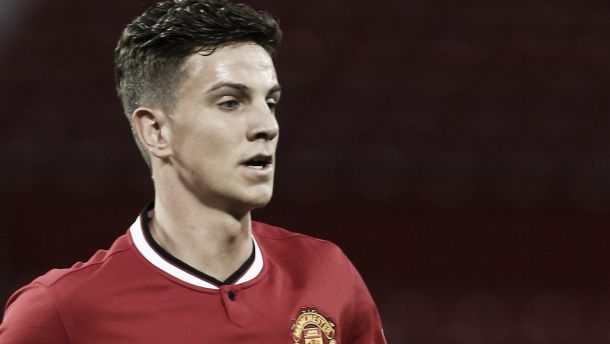 (Visited 48 times, 1 visits today)